As the return to Professional Wrestling begins in the United Kingdom and more specifically England in this instance, one of the most hyped and anticipated promotions of the summer has been CATCH Pro-Wrestling.
CATCH started last year in Manchester, England but the jubilation of their first show was quickly cut short due to the Coronavirus Pandemic hitting hardest just 6 weeks after their first CATCH The Great British Heritage Tournament show on January 26th 2020.
78 WEEKS LATER; We find ourselves on the eve of their 2nd show; CATCH2 – The Great British Heritage Tournament 2021, with a card that features 8 of the Best Women's Wrestlers in the country.
The card is as follows for CATCH Wrestling; CATCH2
Kevin Lloyd Vs. Tom Thelwell
Gene Munny Vs. Mr Charles Crowley Vs. Big Guns Joe
Lykos Gym (Kid Lykos & Kid Lykos II) Vs. The Heritage (Jody Fleisch & Dean Allmark)
---
The TGBHT 2021 Preview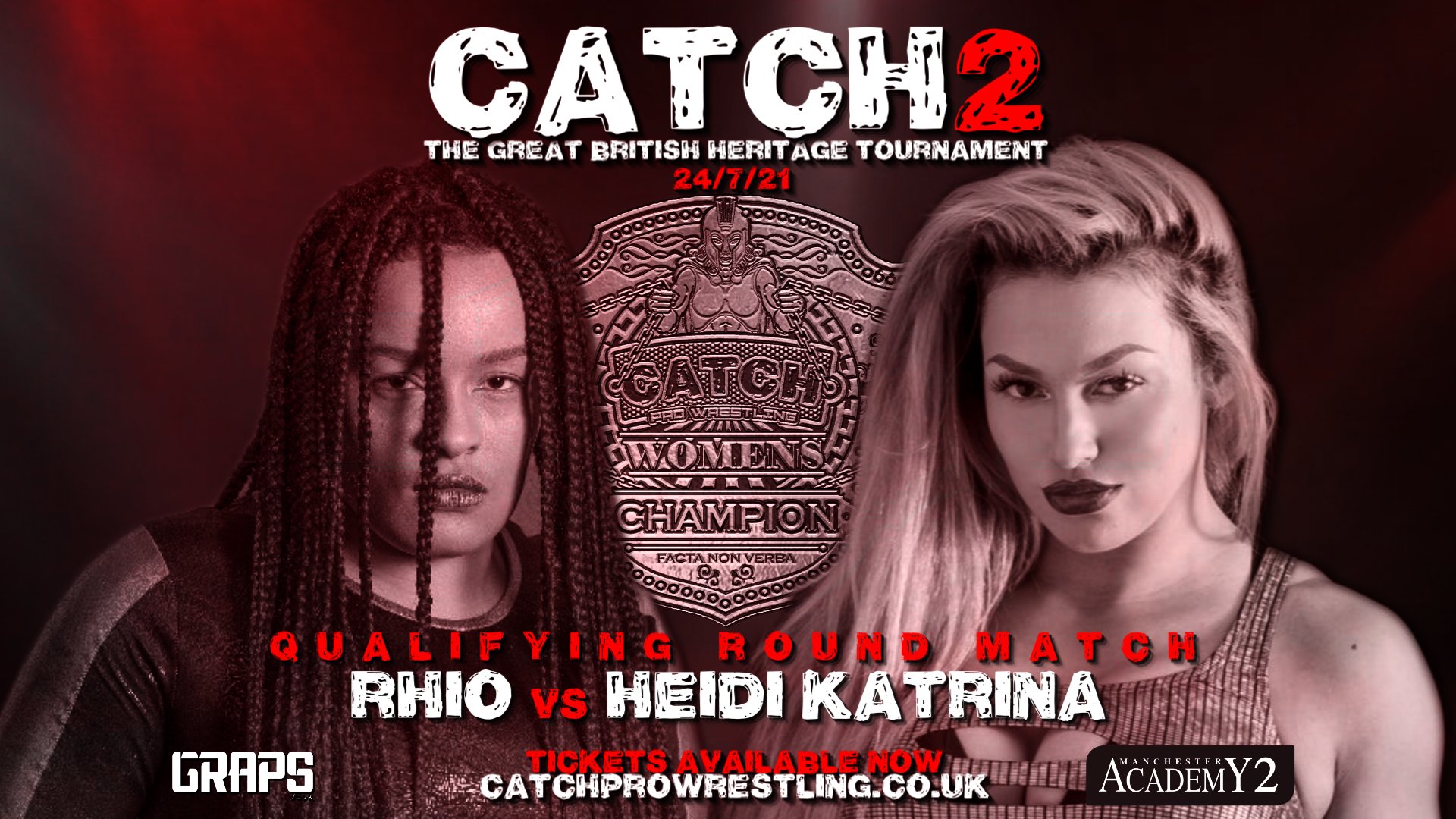 Rhio

25 Years Old from Preston, Lancs. Current Tidal Championship Wrestling Women's Champion. Over 120 Matches thus far.

Heidi Katrina

32 Years Old from Essex. Current Allied Independent Wrestling Federations Women's Champion, Former Sendai Girls Tag Team Champion. Over 150 Matches thus far.
---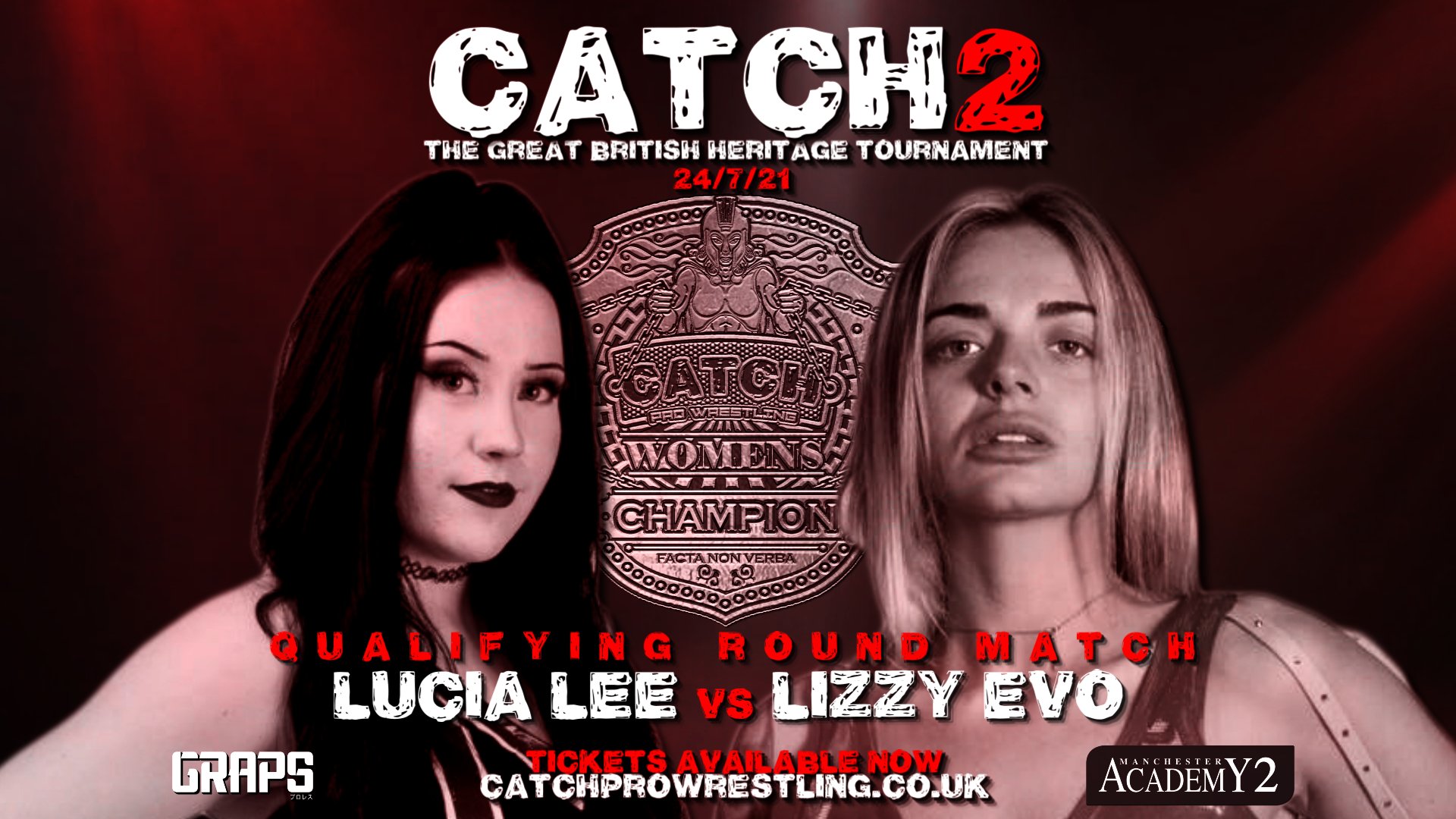 Lucia Lee

19 Years Old from Nuneaton, Warwickshire. Former Coventry Pro Wrestling Women's & Coventry Pro Wrestling Galaxy Champion. Will be just her 50th (& 51st?) match on CATCH2.

Lizzy Evo

22 Years Old from Liverpool, Merseyside. Current TNT Extreme Wrestling Women's Champion. Over 110 Matches thus far.
---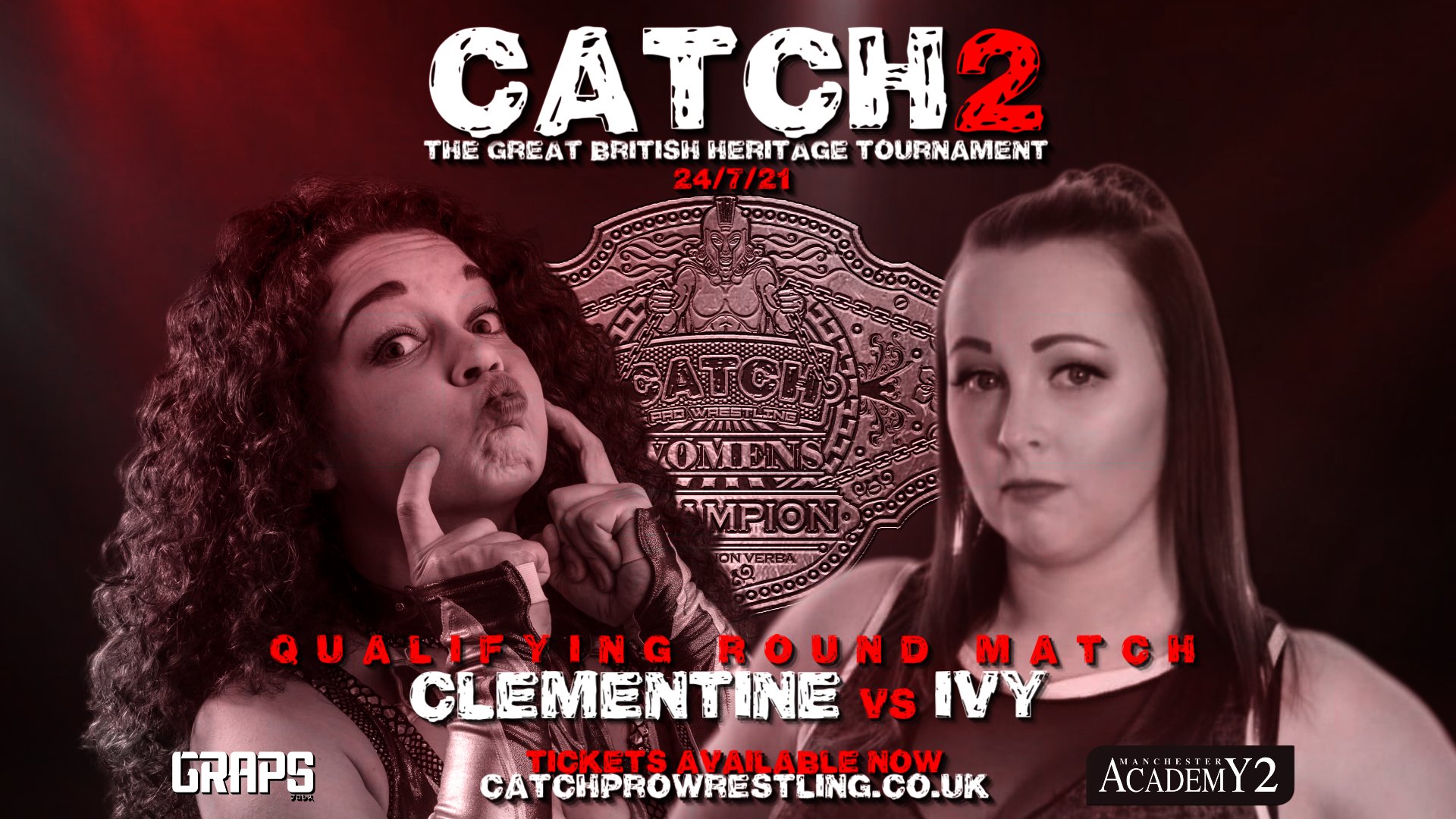 Clementine

Ivy

From Sheffield, Yorkshire. Current Breed Pro Women Of Steel Champion. Less than 70 matches!
---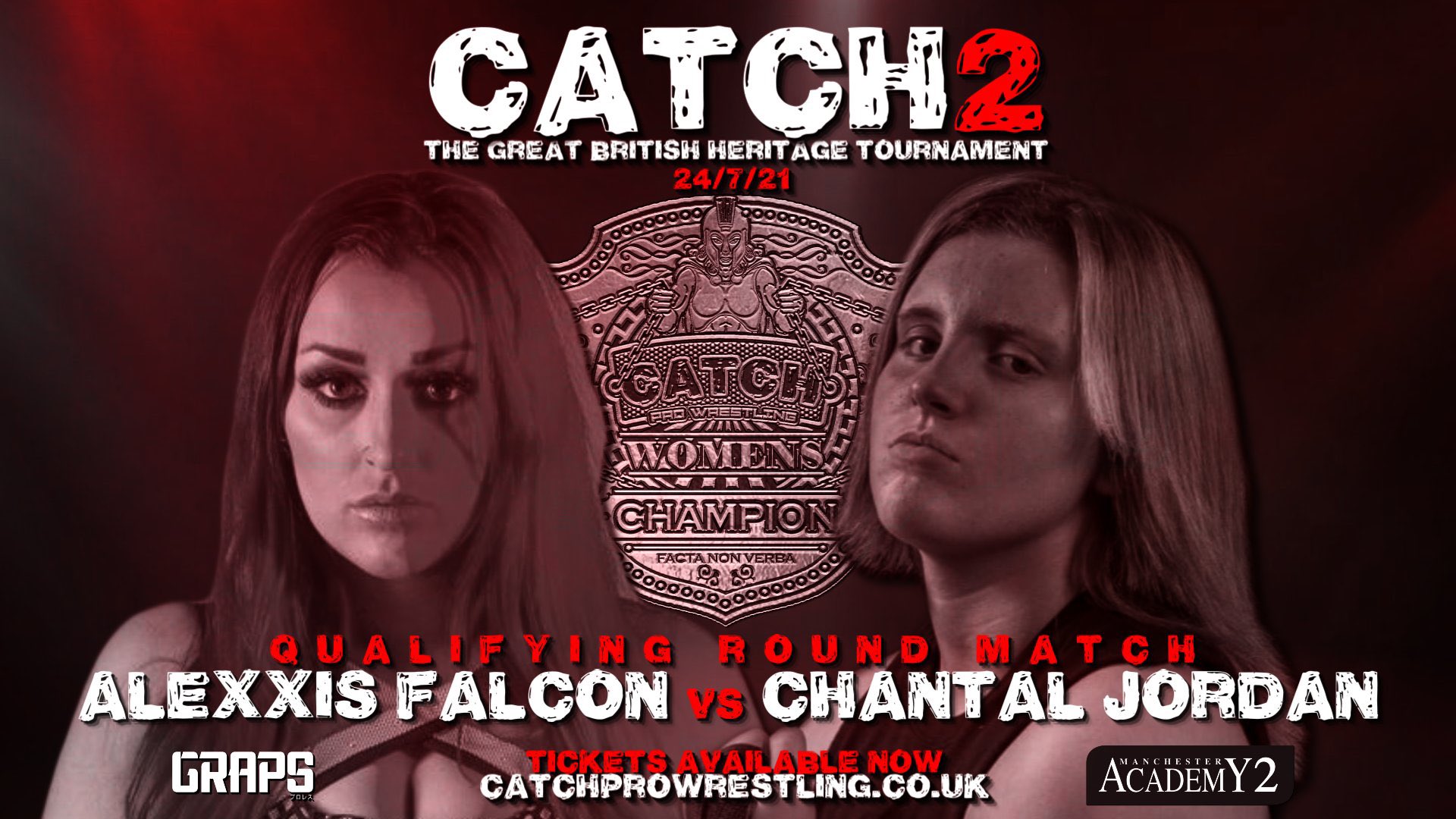 Alexxis Falcon

24 Years Old from Hull, Yorkshire. TNT Extreme Wrestling & Progress Wrestlng Regular. Under 75 Matches.

Chantal Jordan

17 Years Old from Birmingham, West Midland. Former Coventry Pro Wrestling Champion, and Current Kamikaze Pro Live Champion. Over 130 Matches.
The Four Winners will advance to a Fatal Four Way, 30 Minute Iron-Woman Match for the CATCH Pro-Wrestling Women's Championship