When Sam Allardyce was appointed as the new West Brom manager on December 16th, he joined with the club 19th in the Premier League.
The situation has barely improved, as Tuesday's 5-0 thumping against Manchester City saw them remain rooted to 19th, five points adrift of safety.
The brief remains clear for Allardyce, and that is to save West Brom from relegation; a task that looks all the more challenging as the weeks go by. But this is a situation that calls for his skillset, having previously achieved the unthinkable with a number of clubs.
He garnered his reputation for keeping clubs afloat with success at Blackburn, Everton, Sunderland and Crystal Palace. It's no wonder West Brom have procured his services to reverse their dire state.
Lauded as a 'genius' this week by Man City's Pep Guardiola, Allardyce deserves credit for what he has achieved. But he also deserves credit for putting that impressive record on the line here, for what is indeed an impossible task.
We've heard it all before with Sunderland. Allardyce arrived at the Stadium of Light with the club 19th in the table, having picked up just three points from eight matches. He would later secure them a 17th place finish and vital Premier League survival.
Yet as West Brom were torn apart by title challengers Man City, the signs are there that this side, just doesn't have the quality to compete at the top level. Scoring goals is a problem. Conceding goals is a problem. Failure on both fronts is a near-certain recipe for relegation.
In fact, West Brom has scored the second-fewest number of goals in the league this season (15), and are runaway leaders in the number of goals conceded (48). Allardyce built his reputation off a stern and organised defence approach, and he's no doubt got his work cut out here.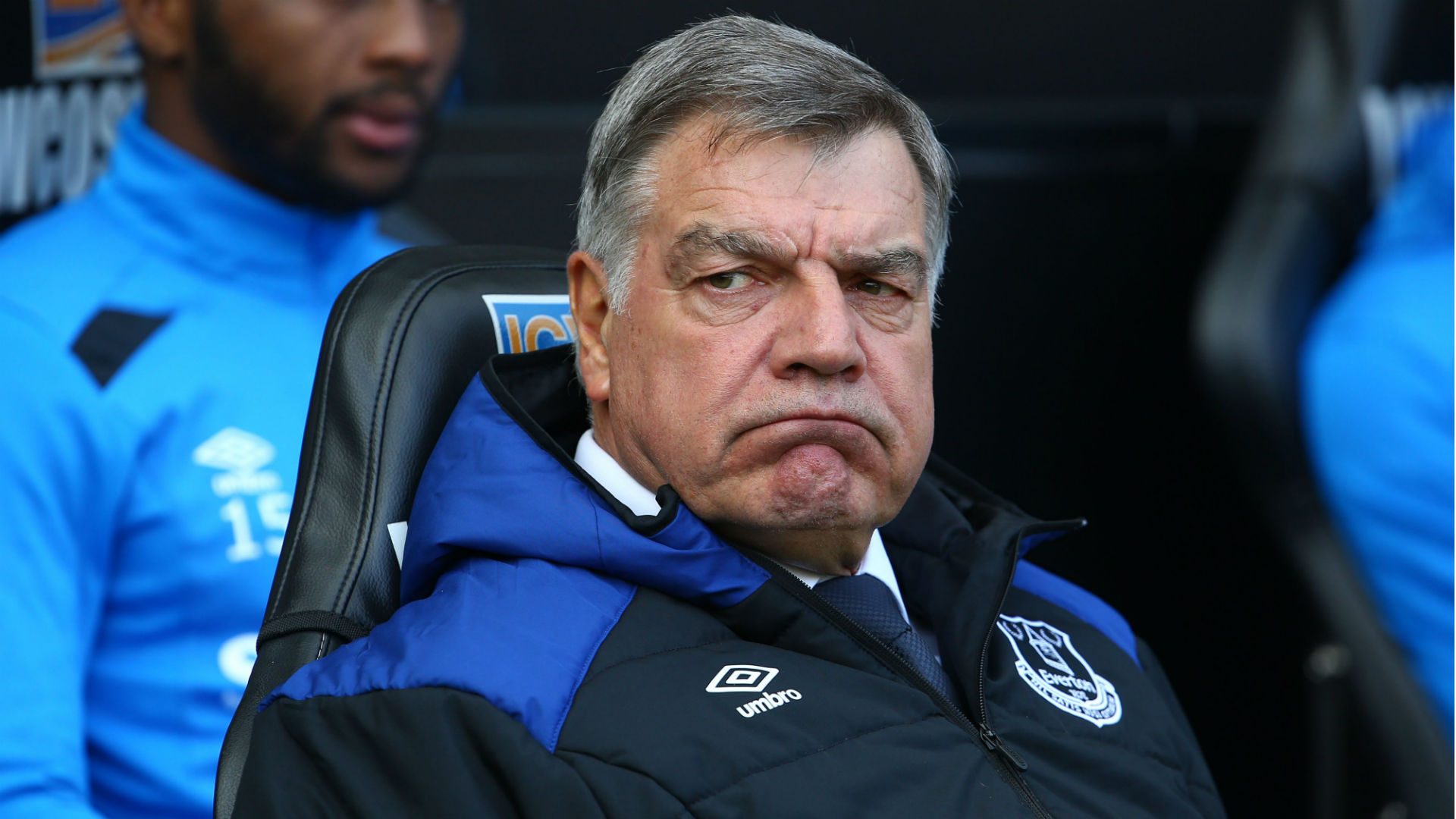 That's an intriguing thing. The survival race already appears heavily stacked against West Brom, so if Allardyce can pull this off, it may just be his greatest achievement yet.
The thing is, are there three worse teams than the Baggies this season? No. Sheffield United, who are bottom, made a poor start to the campaign, but under Chris Wilder, everyone is expecting them to find their feet with enough time to spare.
Meanwhile, Newcastle continued on their downward spiral with a 2-1 defeat to Leeds; while Burnley, Brighton and Fulham are also in the mix; though you would argue all three have more about them than West Brom at this moment in time.
In three days, West Brom takes on Fulham in what could be one of the most decisive fixtures of their entire season. Allardyce will know that and he will be making sure the players know exactly what is at stake. Of all the games to turn up and performed, this is it.
February then begins with another crucial tie against Sheffield United. Win both of those games and West Brom will have precious momentum. Much tougher tests against Tottenham and Manchester United follow, but you just don't know what West Brom side will show up.
Allardyce had earlier secured an important point in a 0-0 draw against Liverpool, though the Man City display this week means they will take nothing for granted. A win is possible, albeit a massive doubt.
The fact that the transfer window has pretty much gone by with barely even a ripple for West Brom will have alarm bells ringing. Allardyce brought in West Ham's Robert Snodgrass for an undisclosed fee, but the lack of investment from chief Guochuan Lai ultimately restricts the club's financial muscle. The former England manager needs more quality and he simply won't get it.
West Brom won't be rejuvenated by a new signing. They won't play themselves out of trouble with quality football. All they can do is fight to the very end, and never lose confidence in their abilities. Once that confidence flies the nest at the Hawthorns, it's bye-bye Premier League, and hello Championship.
Have a look at Matt Farr's take on Newcastle United here