Marvel fans are in the belief that Mephisto is waiting in the wings, despite the 'Agatha All Along' reveal that stunned viewers in episode seven, 'Breaking the Fourth Wall…' finally confirmed that nosy neighbour Agnes, played by Kathryn Hahn, was indeed a disguise for sorceress Agatha Harkness.
It was also revealed that Agatha was responsible for sending imposter Pietro (Evan Peters) to Wanda's doorstep, and for killing Sparky.
There has been no confirmation that any such appearance is in the offing before the curtain comes down on Marvel's opening Phase Four project, but there's a strong chance it could happen.
With just two episodes remaining, time is fast running out for WandaVision to unveil the villainous Mephisto as it's the chief puppeteer behind the scenes.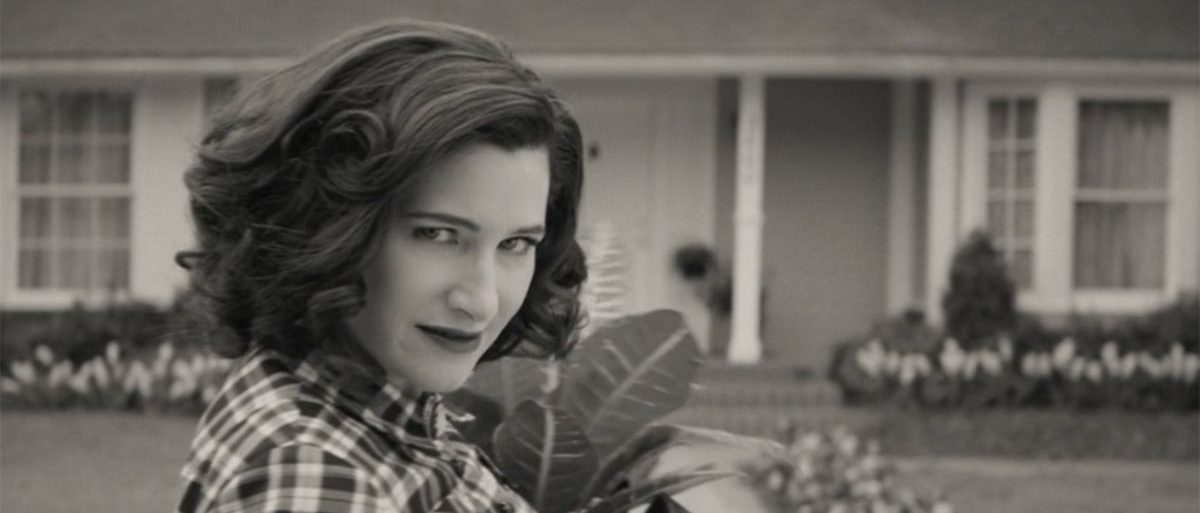 However, the true extent of her meddling is not yet clear; neither is the motive for such destruction; hence the potential emergence of Mephisto as an accompanying hand. In the comics, Harkness is one of the most powerful witches around, and she helped Wanda make a bargain with the devil.
She showed Wanda how to extract and channel magical energy from her coven into creating Wanda's twins. Billy and Tommy, who have appeared in the series, might not have been born through that exact method – it appears more Wanda's doing than Agatha's – but they certainly aren't real.
Continuing on, that energy harnessed by Wanda's turned out to be a fragment of Mephisto's soul. With the twins now disappearing under Agatha's care in WandaVision, there's an obvious reason to suggest the series will adopt that storyline.
We had a glimpse of an old book in Agatha's creepy lair at the end of episode seven, and that too could tie to Mephisto.
However, even despite the seemingly obvious hints at Mephisto's involvement, there is no reason at all why Agatha Harkness can't be the villain in her own right. If she is indeed one of the most powerful players in the magical world, with powers akin to Wanda, then she's already got the weapons in her arsenal to do some serious damage in the MCU.
Admittedly, her stranglehold on Wanda has been strengthened by the Avengers' own grief and trauma; but it's a dangerous game. Aside from perhaps Captain Marvel – whose powers originated from an Infinity Stone – Wanda Maximoff is undoubtedly the most powerful being currently in the MCU.
Anyone who can manipulate that kind of power for their own gain should be considered a massive threat.
Mephisto can still come into play further down the line – likely in Doctor Strange in the Multiverse of Madness – but Agatha Harkness can be WandaVision's chief villain without any specific mention of Marvel's devil incarnate.
We're only suggesting his involvement based on the comics, but Marvel has made tweaks to storylines before, and there may be nothing different at play here. They can have similar motives without being in collaboration with each other.
That said, Thanos used pawns throughout Phases One and Two before making himself known in Phase Three. Mephisto could be doing just the same.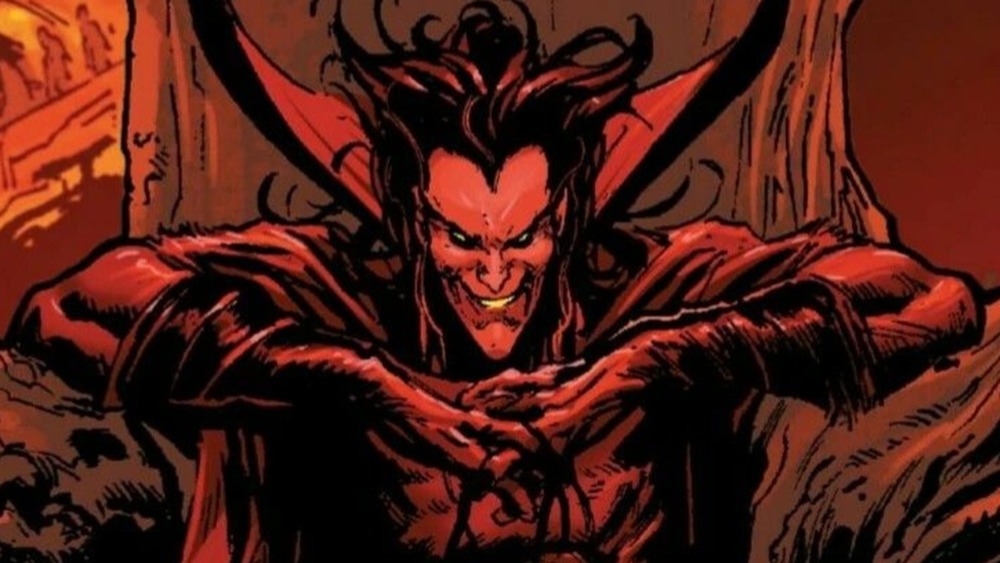 Nevertheless, if Mephisto is set to play a much bigger hand throughout Phase Four, Marvel wouldn't want to unveil him so early in the process.
Thanos was teased for the first time in Avengers: Assemble, but he did not appear in the flesh until Avengers: Infinity War six years later.
Mephisto has many ties to additional heroes in the MCU, so it wouldn't hurt to have him lurking in the shadows a little while longer.
Whereas with Agatha, she can be used to better explore Wanda's own power set; something that will translate heavily into Phase Four. She can challenge her and make her grow. If Wanda can overcome this then she can do anything.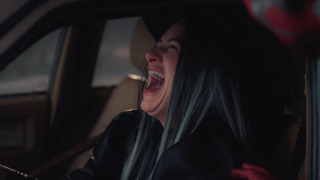 Agatha is certainly a much more intimate villain than Thanos or Mephisto, and these 'lesser' villains have been a great success throughout the MCU to date.
It will be exciting to see just where WandaVision might take Agatha Harkness.
Episode eight arrives on Disney+ on Friday and has been confirmed to run at 47 minutes.