Jon Jones has forever engraved his name in the list of the greatest combat sports performers in history. With a near-perfect run, his only professional MMA defeat came back in 2009 in a match that seemed like an easy victory. Regardless, Jon "Bones" Jones is unarguably one of the finest best pound-for-pound fighters in the UFC.
While his fights do draw a crowd including fans that cheer him on to his glorious wins, bettors have also recorded great fortune from him. If a UFC fight featuring Jon Jones appears on any of the new betting sites in Canada, you can always expect the odds to be in his favour.
In this article, we'll take a look at the top 5 fights of Jon Jones' career to date
1. TKO Win Over Vladimir Matyushenko (2010)
There is nothing that makes a statement in the UFC than knocking out a former light heavyweight champion. 2010 was when Jones announced to the world that he was a serious threat. Vladimir Matyushenko, a former light heavyweight champion of the International Fight League was Jones' stepping stone to the limelight. At the end of the fight, Jones' did not only pass with flying colours but also dismantled Matyushenko with superior wrestling in fewer than two minutes earning a stunning victory in the first round.
2. Rematch With Alexander Gustafsson (2018)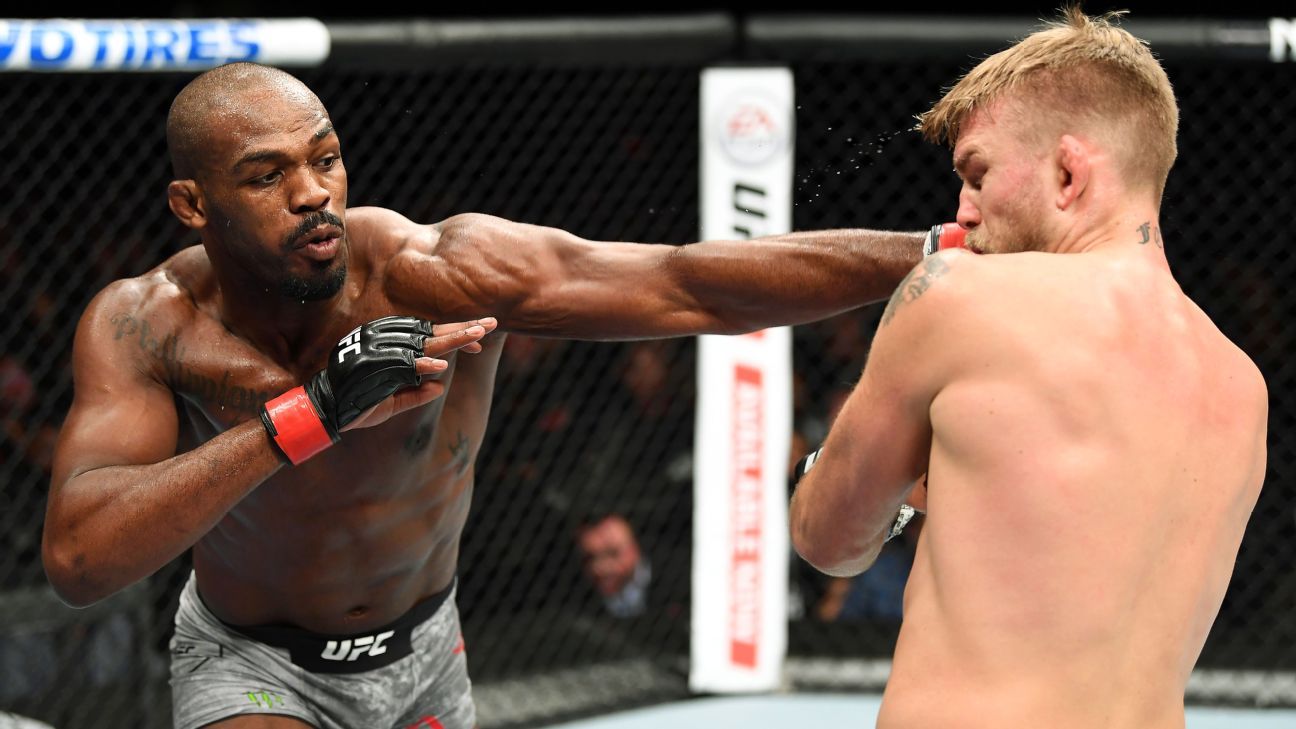 With another failed drug test, Jones was not in the good books of the UFC during this fight. With his title stripped almost 18 months prior and his reputation soiled, Jones needed to redeem himself and get into the best side of the media. He got a chance to reclaim the title after his reinstatement. The fight pushed on to the third round and rounded up with a Jones victory.
3. Jon Jones versus Daniel Cormier (2015)
The UFC 182 saw two fighters who had only one loss on their respective records go head-to-head. Leading up to the fight, Cormier had moved to the light-heavyweight division which gave him a chance to come to face Jones. Before the fight, Jones and Cormier had built up some sort of personal enmity that went beyond the octagon. The end of the fight saw Jones walking away after beating Cormier at his own game, dominating the Octagon once again.
4. Jon Jones versus Shogun Rua (2011)
2011 was a great year for Jon Jones. He clinched the title of the UFC's Youngest-Ever Champion when he put down Shogun Rua. Mauricio Shogun Rua was already an established legend in the industry with championships to his name. Unfortunately, he was no match for a then-23-year-old hotshot Jones who gave him the most brutal beatdown to claim his first UFC championship
5. Jon Jones versus Vitor Belfort (2012)
The time came for Jones to defend his light-weight UFC title and he didn't disappoint. He was set to fight against fan-favourite Vitor Belfort. While Jones got injured early in the match, he was able to pull through and force Vitor to submit in the fourth round which saw him walk away with his championship record unbroken.