As far as musical patterns go, definitely one of the most tragic is the fabled '27 Club'. Noticing the pattern of musicians dying at that particular age, it has become a saddening statistic to which many famous musicians have fell. However, when did this trend start and who are some famous examples of this eerie curse?
TWM Music writer Griff takes a look at some of the famous names in the 'club'.
---
Robert Johnson
As music did not become a commercial market until post-World War 2, Robert Johnson was not a particularly known musician in his time – but his legacy has noticeably grown since his death in 1938.
A poor blues musician who turned from untalented to revolutionary, many of his tracks have entered the public knowledge. A lot of his songs touch on the devil, religion and deals – this, in turn, has sparked a long-held urban legend about his death.
In 1938, a 27-year-old Johnson died – with an autopsy showing no distinct reason for his death. This has led to the belief that the once untrained Johnson made a deal with the devil on a crossroads. Satan then promised to bless Johnson with musical talent, as long as the devil could reclaim Roberts further on. On August 6th 1938, the horned demon apparently reclaimed Roberts – taking his soul, which Johnson traded for musical talent.
Another theory tied to the death of Johnson is that a jealous husband poisoned Robert for him sleeping with his wife. This more down-to-Earth reasoning is more welcomed, but the devil tale is nonetheless a fascinating concept. Songs such as 'Cross Road Blues', 'Me and The Devil' and 'Hellhound on My Trail' apparently detail this encounter and are likely the reason the devil legend caught on so wildly.
Many musicians have cited Johnson's crazed abilities on the guitar as a huge inspiration, including Bob Dylan stating, If I hadn't heard the Robert Johnson record when I did, there probably would have been hundreds of lines of mine that would have been shut down—that I wouldn't have felt free enough or upraised enough to write". Furthermore, Robert Plant has said: "Robert Johnson, to whom we all owed our existence, in some way."
In the past decades, he has become known to a new generation of fans through artists such as Peter Green of Fleetwood Mac, The Rolling Stones and – most significantly – Eric Clapton. Playing many of Johnson's songs in different bands, he has popularized them in a new era. 'Slowhand' has gone on to call Robert Johnson "the most important blues singer that ever lived".
---
Brian Jones
From 1964-1967, the British Invasion took over America. Acts from all over the UK became stars in the USA, where there was a large market for British talent. Whilst The Beatles are the best-known name to come out of it, they had some big rivals in terms of the Dave Clark 5, Herman's Hermits and The Hollies – they were all blown out of the water by The Rolling Stones.
In the latter half of the 60s, a much heavier sound was emerging and The Stones were front-runners in this movement. Founded by Brian Jones, the band had their first hit – 'I Want To Be Your Man' in 1964, a song actually written by John Lennon and Paul McCartney who unknowingly created their greatest rivals.
Following on, the band went on to have many hits but were not tied up to one genre – working with different styles. The Stones were influenced by Indian instrumentation in their early years for which they can thank Brian Jones. Playing the sitar on successful singles 'Paint It Blank' and '(I Can't Get No) Satisfaction', Jones also added the dulcimer and marimbas to the band's repertoire which furthered their experimental music. Soon, they were on the Ed Sullivan Show on the regular and had made their names in the charts.
They had achieved worldwide acclaim by 1967. However, a hefty sum of drug accusations was thrown towards Keith Richards and Mick Jagger – but especially Brian Jones. Soon, Jones was only making sporadic in-studio appearances with other members being well aware of his state believing he was not suited to his fame. His drugs issues did not allow him a US visa before Jones said he would not go on with the band on the road.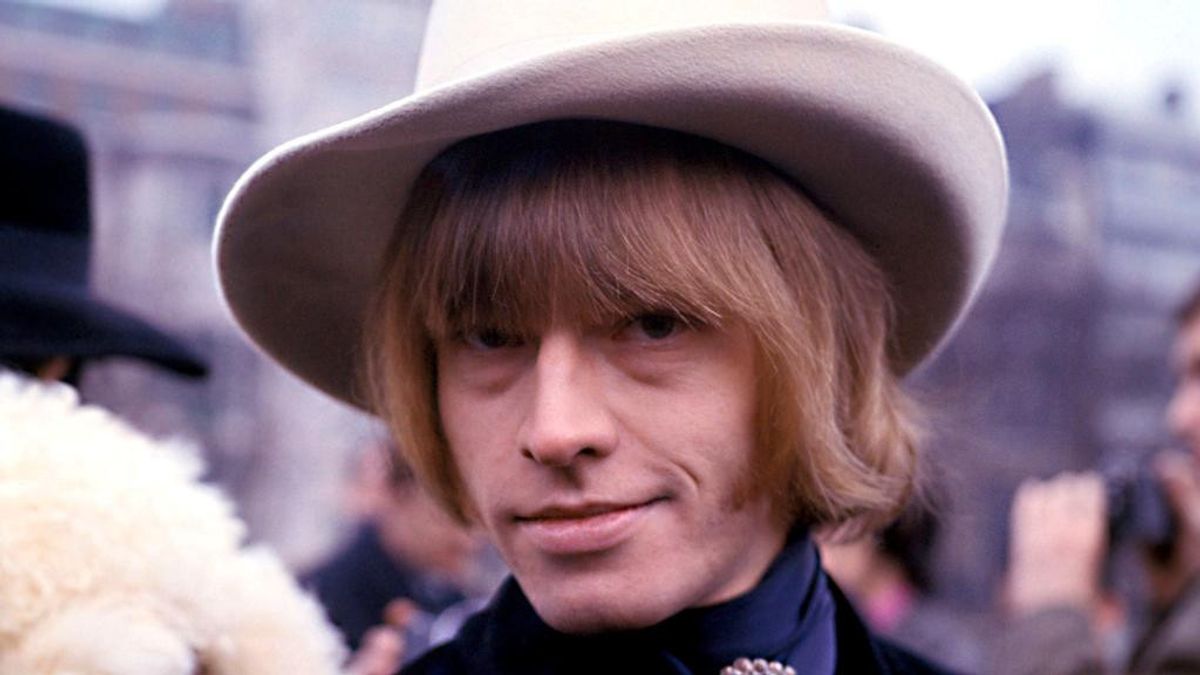 On July 3rd 1969, Jones was found motionless at the bottom of his pool – with the coroner's report stating it was a drowning, later clarified as "death by misadventure". It was additionally noted his heart and liver were heavily enlarged by past drug and alcohol abuse. The Rolling Stones held a tribute gig in front of 250,000 people, before adding Mick Taylor to take over from Brian on guitar. This was the start of the 27 Club in the public consciousness, kicking off a chain of deaths at 27 for many of the world's biggest musicians.
---
Jimi Hendrix
Voted the greatest guitarist of all time by Rolling Stone Magazine and described by the Rock and Rock Hall of Fame as "arguably the greatest instrumentalist in the history of rock music", Jimi Hendrix has made a legacy in music as a unique and revolutionary guitarist looked up to by everyone who has come since.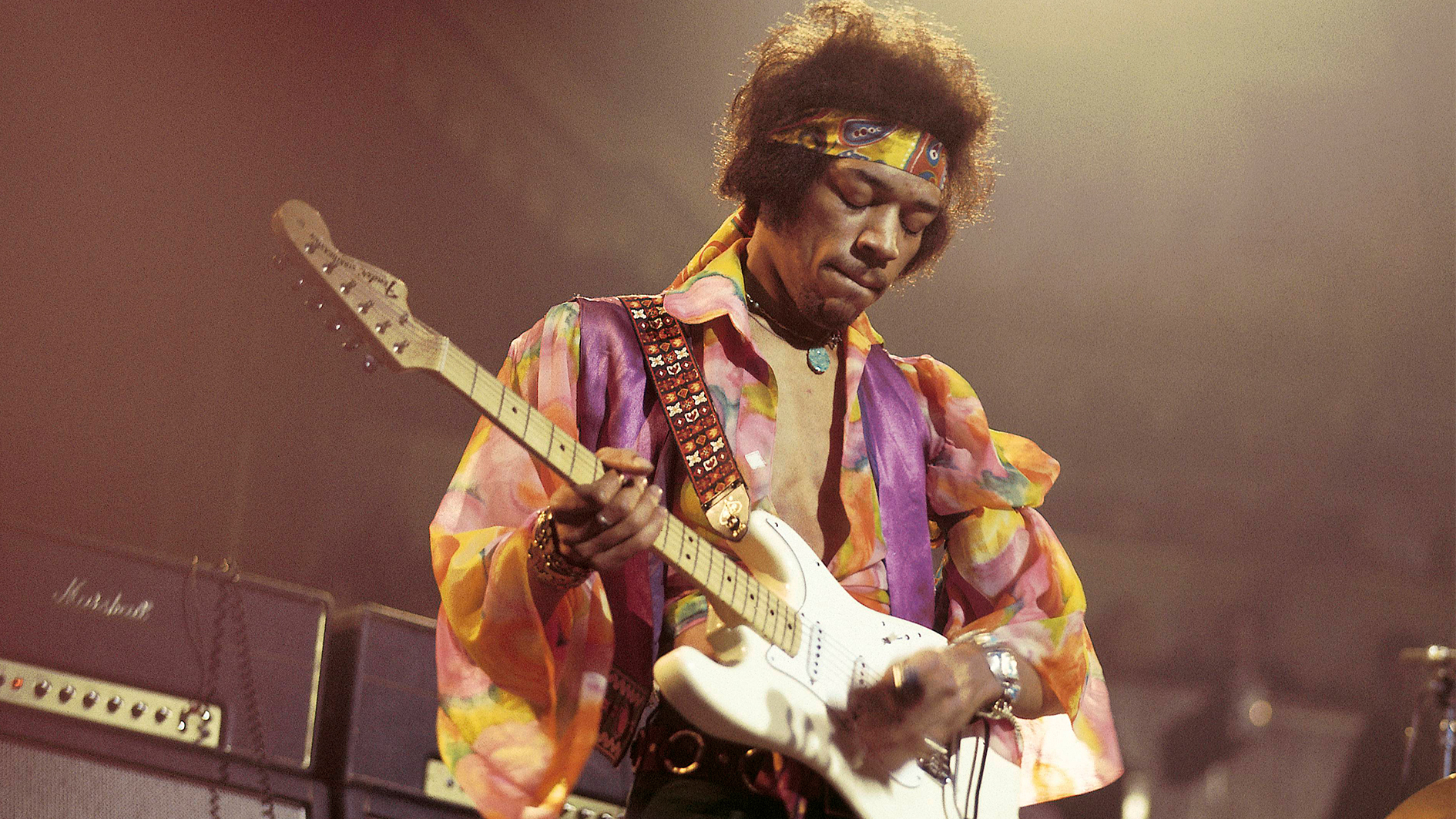 Taking inspiration from blues guitarists such as B.B. King, Muddy Waters and the aforementioned Robert Johnson, Hendrix managed to overcome a dodgy past of illegalities and the army to make it big. Originally a member of Little Richard's backing band, he went about creating the Jimi Hendrix Experience alongside bassist Noel Redding and drummer Mitch Mitchell.
By 1968, the band had appeared on Top of the Pops and Ready Steady Go!, as well as many successful singles such as 'Hey Joe' and 'Purple Haze'. Additionally, he released a much more guitar-heavy cover of Bob Dylan's 'All Along the Watchtower', generally regarded as one of the greatest covers – and songs in general – of all time and is likely how Hendrix is remembered today.
Jimi's career was further personified at the Monterey Pop Festival when he created the symbolic visual of Hendrix enticing the flames of his set-ablaze guitar to rise higher. Another defining moment was his showing at the 1969 Woodstock festival. Already the highest-paid rock musician in the world, decked in now-iconic white, flared-jacket and red headband – he played the 'Star-Spangled Banner' in protest of the Vietnam War. Capturing the zeitgeist of the psychedelic youth in the 60s, it is one of the most crucial moments in musical history.
A previous cocaine user, he regularly used cannabis, hashish, LSD, and amphetamines, particularly while touring. His common mixing of drugs and further alcohol eventually led to his premature death. On September 18th 1970, Hendrix was found breathing but unresponsive and unconscious in the morning. Hendrix was officially pronounced dead at the hospital, with later verdicts concluding that Hendrix aspirated his own vomit and died of asphyxia while intoxicated. Hendrix had taken nine prescribed Vesparax sleeping tablets, 18 times the recommended dosage.
---
Janis Joplin
Little over 2 weeks after Hendrix death, another big name of the psychedelic scene passed away in that of Janis Joplin.
Joplin rose to fame after her performance at the Monterey Pop Festival in 1967 where she was the lead singer of Big Brother and the Holding Company. Thriving in the Summer of Love era, her mix of soul, blues and psychedelic rock was a clear attraction to listeners of the time. Album 'Cheap Thrills' featured Joplin staples such as 'Summertime' and 'Piece of My Heart' which further propelled her to success.
Having realized her potential, she embarked on a solo career. Here, she made significant performances on The Dick Cavett Show, 1968 Newport Folk Festival and at Woodstock. However, throughout her career, she was always plagued by drug use. Most significantly, her dependence on alcohol and cocaine were heavily influential on her life, with Joplin often falling back into addiction. It was these that would take her life, with a cocaine overdose killing her aged 27 on October 4th, having released self-penned 'Mercedes-Benz' shortly before. An accidental drug and alcohol-related death, she was found unconscious by her road manager on her hotel room floor.
In light of her death, her album 'Pearl' became the best-selling of her career. On this was a cover of Kris Kristofferson's 'Me and Bobby McGee' which topped the Billboard Hot 100. With her tragic life story of her abused childhood and adult drug abuse huge parts of her life, she has a subsection in Don McLean's 'American Pie'. Furthering the legacy of the 27 Club, she was another life taken at such an age by the impacts of the rock 'n' roll lifestyle.
---
Jim Morrison
The flamboyant and exuberant lead singer of The Doors, the band's main attraction has become a huge pop culture icon, even in the modern day. The Doors were founded by Jim and keyboardist Ray Manzarek in 1965, bursting into sudden success in 1967.
'Light My Fire' shot up the Billboard charts to number 1, which got them a career-defining performance on the Ed Sullivan Show. In this, a defiant Jim refused to tone down the lyric "girl, we couldn't get much higher" (due to "higher" being a banned word), which enraged Sullivan who prohibited the band from performing on his show again but by then their name had already been cemented. Within months, they were one of the biggest acts in the USA, going on to release subsequent successful albums such as 'Strange Days', 'Hotel Morrison' and ''Waiting For The Sun' and singles such as 'People Are Strange', 'Hello, I Love You' and 'Riders on The Storm'. Now arguably the biggest name in the American psychedelic scene, the band had acquired a huge fanbase.
All throughout their career however, the charismatic frontman was prone to controversy. Whether it is his drinking or his on-stage exploits, Morrison always seemed to be a figure of mystery and rebellion which only helped further the band's image. To match with his new image, Morrison altered his looks, growing a beard.
In early 1971 while the rest of the group were working on the L.A. Woman album, 'The Lizard King' left the studio to head to Paris, France to be with his girlfriend. On July 3rd, at 6 am, he was found dead in his bathtub of his apartment. For a few years afterwards, the band resumed but was short-lived without the direction of 'Mr Mojo Risin''. The 27-year-old never had an autopsy performed to examine his body so the cause of death has been disputed over the years, including beliefs it was heart failure to beliefs he had a heroin overdose. His death came exactly 2 years after Brian Jones and about 9 months after Hendrix and Joplin, thus this proved a densely popular time for high-profile rockers to die at the age.
---
Kurt Cobain
In the early-90s, the music industry witnessed a huge change in musical direction with the Chicago-originated grunge movement. Darker, dingier sounds for a new generation, it featured bands such as Pearl Jam, Soundgarden and Alice in Chains, with Kurt Cobain being one of the most recognisable faces when leading Nirvana.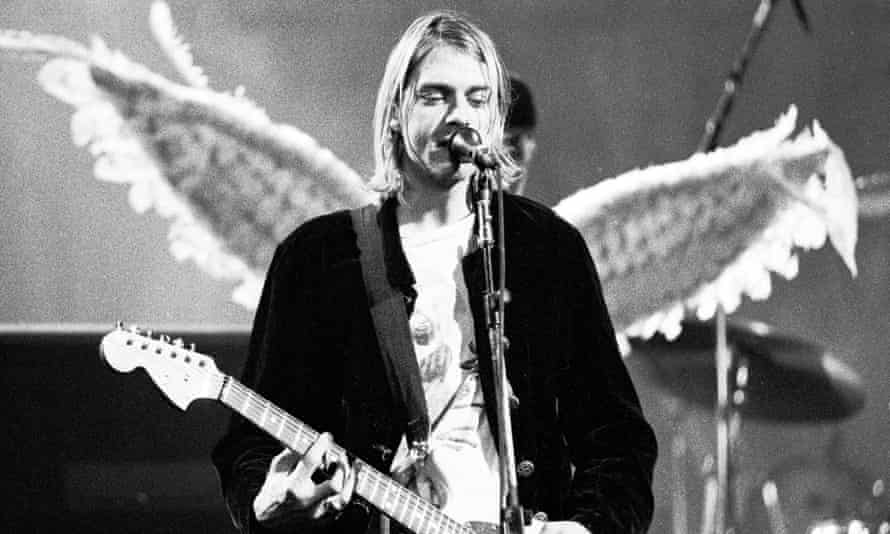 Alongside Krist Novoselic and future Foo Fighters frontman Dave Grohl, Cobain (as Nirvana) rose to prominence with the hit single 'Smells Like Teen Spirit'. This propelled album 'Nevermind' to the top of international charts, now having sold more than 30 million copies worldwide. Going on to have other critically-acclaimed songs such as 'Lithium', 'Heart-Shaped Box', 'Come As You Are', 'In Bloom' and 'Polly' with Nirvana, Cobain was outspokenly against social issues such as sexism, racism and homophobia. The band had succeeded cult status, cracking into the mainstream as few had before them, spreading the grunge sound. In 1993, the band had the performance that will likely define them forever in their MTV Unplugged show, featuring a number of acoustic cover songs.
On April 8th, Cobain was found dead by an electrician. Having been in bad health, a victim of substance abuse and having attempted suicide before – in this, Kurt had shot himself with a shotgun, leaving a suicide note that quoted the infamous line "It's better to burn out than to fade away" from Neil Young's 'Hey Hey, My My'. The coroner discovered drugs in his body, as well as noting he had been dead for some days. Throughout the years, many different theories have been brought up to how he died, with many arguing the case should be re-opened. Leaving a huge legacy behind him, it seems Cobain's reasons for his suicide include his numbness to life, to escape his troubles and not wanting his music to be used as a corporate mechanism – although only Kurt himself will truly know why.
---
Amy Winehouse
Growing to fame in the mid-2000s, Winehouse stood out due to her distinctive look, contralto vocals and blend of various musical genres.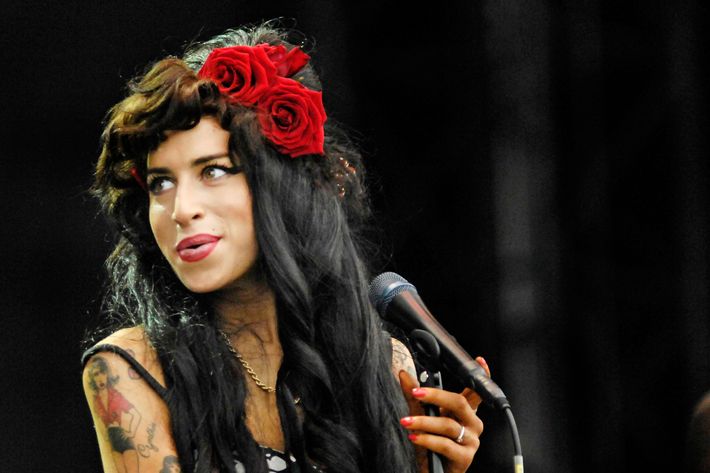 Whilst a chart success, Winehouse's debut album 'Frank' did not see her gain much public notice. The much-dreaded second album however, titled 'Back To Black' was hugely successful as one of the UK's best-selling albums of all time and making Amy a huge international star. The first single 'Rehab' is perhaps the largest of her career, alongside other well-known hits in 'Back To Black' and Zutons cover 'Valerie' alongside Mark Ronson.
Many of her songs had darker undertones, which reflected Winehouse's real-life. Her biggest battle was likely with alcohol, with her addiction becoming the focal point of media reports throughout her career. Winehouse was evidently a woman with serious mental health issues, commonly going on eating binges before throwing up and resulting in self-harm. Her issues with anxiety caused drug use on top of her alcoholism, which got her in legal troubles as well as making her life spiral downhill. These became so serious, she was eventually banned from performing live due to her inebriated and incomprehensible shows.
Winehouse passed away on July 23rd 2011, having been drinking heavily the night before. She was unsuccessfully awoken at 10 am by her bodyguard but this was dismissed as she would commonly wake up later after being so active just hours earlier. At 3 pm, the bodyguard discovered she had no pulse, with the police pronouncing her dead on scene. Soon afterwards, 8 singles of hers appeared on the UK chart, being bought by those paying tribute. Her blood had 0.416% alcohol content, as discovered by the autopsy report, which is dangerously high – being five times the legal drink-drive limit. She was, ultimately, another promising star taken by success and the consequences it brings.
These are only a few of the true greats who have succumbed at the age of 27. We have not even mentioned other high-profile acts such as Canned Heat's Alan Wilson, Badfinger's Pete Ham, Manic Street Preacher's Richey Edwards, The Grateful Dead's Ron 'Pigpen' McKernan and Stone The Crows's Leslie Harvey amongst others. It is sure to say that this saddening trend has taken to the mainstream, with it being sensationalized in popular culture, but is nonetheless still one of music's darkest tragedies.