Something you may not know about me is that I lived in Japan from 2006 to 2010. Honest to god it was the best four years of my life. I want to go back so bad, Japan is honestly my favourite place in the world. I got to be in a place that I had always dreamed about being, seeing the culture and how the people lived, sampled the food, and even learned to love the national music. Japanese Metal & Rock.
When I say that, I do mean bands that are from Japan, not the old Enka music that is traditional in old movies. I absolutely love rock and metal, and I have a soft spot in my heart for bands that are fronted by or composed of, female musicians and singers. So today, instead of writing a wrestling article, I thought I'd take a look at five of my favourite bands from Japan and give just a bit of insight into them. Who knows, maybe you've heard of these bands and maybe you haven't. Either way, this should be fun and it'll expose you to something you may not be familiar with. Let's get right into it then, shall we?
Kicking us off at Number Five we have…
Japanese Metal: Broken By The Scream
(Ground-base Inc, Dawn Dead)
BBTS is a Metal Idol group combining the traditional J-Pop vocals with Heavy Metal screams and growls into a rather unique sound. With two studio albums released to date and a mini-album, these young ladies are just getting their feet wet in the music scene. Formed in 2016, BBTS consists of members Yabusame Ayame (Pink), Kumanomido Yae (Red), Nozukidaira Io (Orange, Growls) and Uriin Kagura (Purple, Screams). However, it was announced earlier this year that Kagura would be 'graduating' as of May 14, 2021. If you're unaware of the meaning, graduating in the idol scene means she is leaving the band. Kagura was the screamer of the group and colored purple, each member has their own color to be distinguished by. Even with her departure, as long as BBTS plans to continue to perform and release albums, you can count on them being one of the best acts in the Idol and Metal scenes of Japan. Whether they continue on or not, everyone who is a fan of metal and or japanese music needs to check out Broken by the Scream.
Album Releases: Screaming Rhapsody (Mini-album, 2017), An Alien's Portrait (2018) and Noisy Night Fever (2019)
Favourite song to date – Sayonara Birthday (サヨナラバースデー) off An Alien's Portrait
Coming in at number four we have…
Japanese Metal: Onmyo-za
(King Records)
Formed all the way back in 1999, Onmyo-za is the longest active band you'll find on this list. They play quite orthodox heavy metal music, mixed with elements from Japanese folk and pop music, and play both fast, hard songs and slow ballads. Since their debut in 1999, they have appeared in traditional clothing characteristic of Japan's Heian period. Their name refers to Onmyōdō and the gathering of yin and yang (Inyo in Japanese, formerly Onmyō), and the theme of opposites and cosmic dual forces are prevalent in their lyrics. This contrast is also represented by the female and male vocals and two guitarists. Their current line-up consists of Matatabi – bass, vocals, leader, lyrics, composer, Kuroneko – vocals, lyrics, Maneki – guitar, backing vocals and Karukan – guitar with supporting members Dobashi Makoto – drums, percussion and Abe Masahiro – keyboards.
Their songs mainly deal with Japanese folklore, such as the oni, yōkai, and the dragons. However, some songs have more concrete themes and inspirations. For example, Onmyo-za has composed twelve songs related to "Ninpocho", or "ninja scrolls". These songs are a tribute to author Futaro Yamada and his ōchō series. The band's hit song, "Koga Ninpocho", was written for the Studio Gonzo TV animated series Basilisk, which was based on Yamada's novel, The Kouga Ninja Scrolls. There are also some other songs inspired by Osamu Tezuka and Natsuhiko Kyogoku, and the Kumikyoku Yoshitsune trilogy is based on the legend of the Japanese ancient tragic hero Minamoto no Yoshitsune. "Soukoku/Doukoku" was written for the Nintendo DS game The Inugami Clan which was based on Seishi Yokomizo's novel The Inugami Clan. "Aoki Dokugan" was written for the pachinko machine "CR Sengoku-ranbu Aoki Dokugan" which is based on the story of Date Masamune, a famous daimyō. Onmyo-za is one of my favourite Japanese metal bands and everyone should give them a listen if they can. You won't be disappointed. With fifteen studio albums to their credit and counting, there is bound to be something in their catalogue for everyone.
Favourite song to date – 紅葉; Kureha (Single, 2008)
At the middle spot, number three, we have the rock band…
Japanese Rock: Band-maid
(Pony Canyon)
Formed back in 2013, Band-maid may have one of the more unique looks in the Japanese music world. The band combines a rock sound with a maid image modelled on Japanese maid cafés, surely drawing crowds who love to frequent such establishments. The line-up of lovely ladies making up Band-Maid are Miku Kobato (小鳩 ミク) – rhythm guitar, vocals, Kanami Tōno (遠乃 歌波) – lead guitar, Akane Hirose (廣瀬 茜) – drums, percussion, Misa – bass guitar and Saiki Atsumi (厚見 彩姫) – lead vocals. With seven studio recordings to date, they have a strong following and are rather successful, even earning overseas fans. Band-Maid's image is modelled on maid café hostesses, with the standard uniform adapted to match each member's personality. In interviews, they explained the concept came from founding member Miku Kobato who had previously worked at a maid café in Akihabara. This theme is reinforced by the band, who refer to their male fans as "masters," their female fans as "princesses," and their concerts as "servings." The band's "submissive" maid appearance is meant to contrast with their aggressive rock style. They decided to have two vocalists to allow a larger variety of music with two different voice types.
A bit about the performers. Kobato loved Japanese enka music when she was a child, and Tokyo Jihen led her to rock. She attended a vocal school around 2012 but started playing the guitar with the formation of Band-Maid the following year. Atsumi started singing when she was 14 and Band-Maid is her first band. Tōno is a big fan of Carlos Santana, has played classical piano since she was a child, and began playing the guitar when she joined her high school band club. Hirose is a fan of Deep Purple and Maximum the Hormone, particularly the latter's female drummer Nao Kawakita, and also played trombone and piano. Misa likes Paz Lenchantin, The Smashing Pumpkins and Jimi Hendrix; she started playing the piano at around 3 or 4 years of age, and also played the trumpet, alto horn, and guitar.
Even if you're unsure, give Band-Maid a listen. They really are a great band and some of their songs have some rather unique sounds. Believe it or not, one of their music videos is for a song where the lyrics are all about hardcore sex! I kid you not.
Favourite song to date – Don't Let Me Down (New Beginning, 2015)
We're getting down closer to the end of the list today, so coming in at number two is…
Japanese Metal: Passcode
(we-B studios, Universal Music Japan and JPU Records)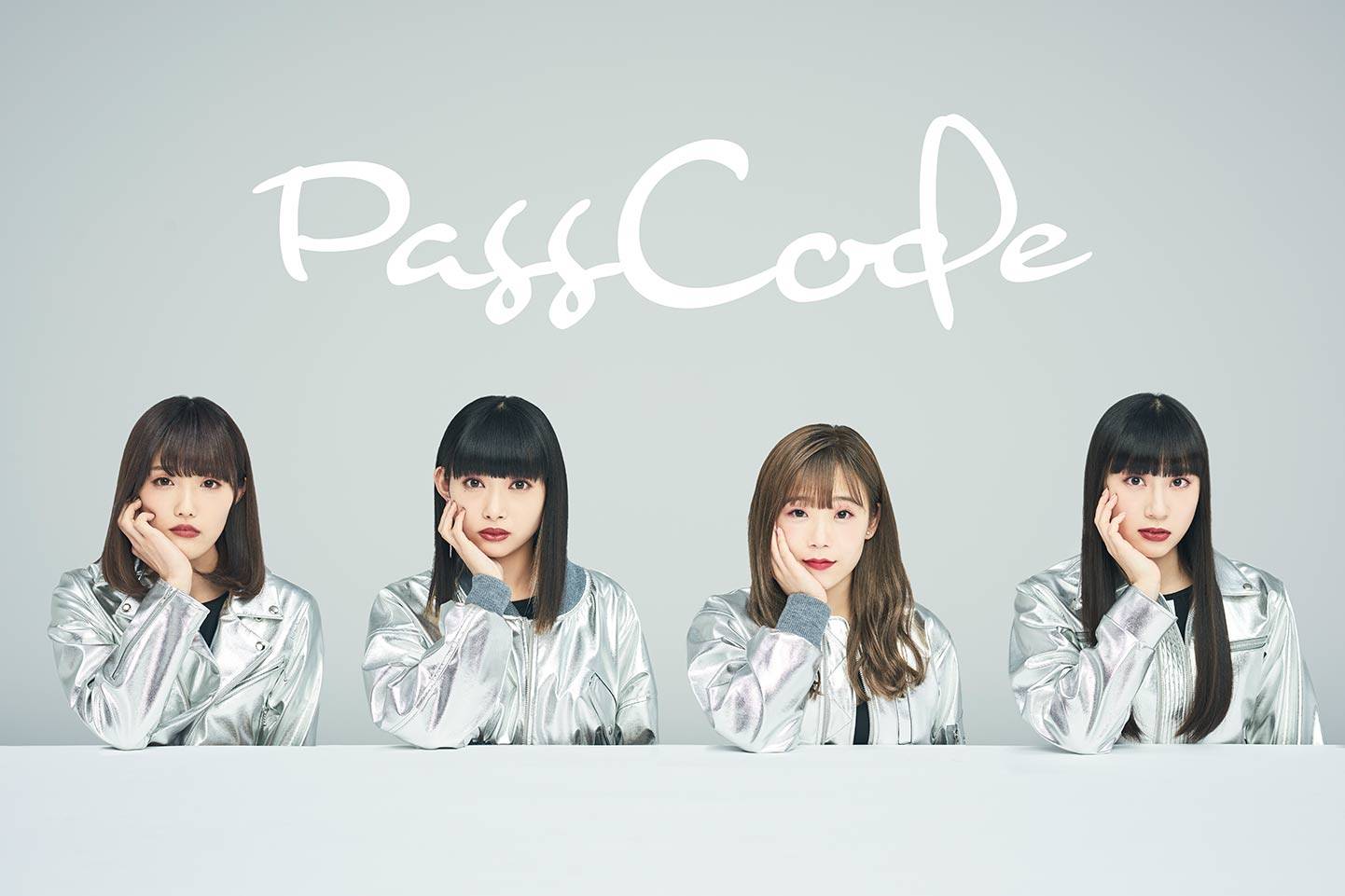 One of the better Kawaii metal groups, Passcode earns their spot at number two due in large part to their longevity. Active since 2013, Passcode has nearly a decade of great music under its belts. With the current line-up consisting of Nao Minami – vocals, and dancer (2013–present), Kaede Takashima – vocals, and dancer (2014–present), Yuna Imada – vocals, and dancer (2014–present) and Hinako Ōgami – vocals, and dancer (2015–present), Passcode is poised to continue being a driving force in the world of Kawaii metal for some time to come. Passcode has released five studio albums to date, giving them a release edge over the number one spot, but number one is number one for a reason. Passcode was formed in Osaka and is supported by a backup band.
After releasing several singles and albums on smaller labels, the group signed to Universal Music Japan and released their second full-length album Zenith in 2017. In 2018 the band signed with British record label JPU Records and released a best-of record called Ex Libris Passcode in Europe. Their song "All or Nothing (Japanese Ichi ka Bachi ka)" became the opening song for the second season of the live-action film adaption of Kakegurui. In June 2020, their 9th single "Starry Sky" peaked number 1 on the Japanese Oricon weekly single chart and the Billboard Japan Top Singles Sales, selling 7000 units in its first week after release. Passcode is really successful, even with a total of five studio albums to date, and looks to be going strong for the foreseeable future.
Favourite Song to date – Never Sleep Again (Virtual, 2015)
We've got a strong list so far but there always has to be a number one. Filling that spot on this list is the world-famous band known as…
---
Japanese Metal: Babymetal
(Sony Music Entertainment)
Number one belongs to Babymetal. There is no chance for any others to take that spot for the time being in my eyes. Babymetal is credited for creating the kawaii metal ("cute metal" in English) genre, which combines elements from J-pop and heavy metal, all the way back in 2010. This genre has introduced metal to new audiences, and many new kawaii metal bands such as Doll$Boxx and Deadlift Lolita have formed since Babymetal's debut. While most kawaii metal bands are based in Japan, the genre has begun to spread outside the country to places like South Korea, where kawaii metal bands like Pritz have formed. Furthermore, the reach of Babymetal's influence has stretched far beyond Japan. In 2016 Babymetal became the highest-charting Japanese Metal band ever in the UK's Official Charts history with the release of their album Metal Resistance. In the US, Metal Resistance was the first Japanese album to chart in the Billboard Top 40 in over 50 years, where it reached #39 in its first week. The last Japanese artist to break the Top 40 was Kyu Sakamoto in 1963.
In 2019 Babymetal became the first Asian act to top the Billboard Rock Albums chart with the release of their third studio album Metal Galaxy. Babymetal is currently composed of Su-Metal (Suzuka Nakamoto) and Moa-Metal (Moa Kikuchi), both vocalists and dancers with a number of supporting members making up the Kami Band (9 current members). The group originally had three members, with the third being Yui-Metal (Yui Mizuno) however Yui left the band back in 2018 due to undisclosed health issues that had been plaguing her. Since her departure, Su and Moa have gone to great lengths to keep Babymetal going, and the future looks good for these young and very talented ladies. I could go on and on and on, but I don't want to bore you with too many specifics and other opinions from myself, so give Babymetal a listen if you haven't yet. Which let's be honest, if you've never heard of Babymetal, you've been living under a rock for the last eleven years.
Studio Album releases – Babymetal (2014), Metal Resistance (2016) and Metal Galaxy (2019)
Favorite Song to date – Kagerou (Metal Galaxy 2019)