On February 12th, 2021 at the Nippon Budokan in Tokyo, Japan, Pro Wrestling NOAH held their event Destination 2021 Back To Budokan. The event for Pro-Wrestling NOAH is set to be one of the most memorable occasions to occur in Japan. The card would be stacked, displaying the best in puro style wrestling. Nippon Budokan has a history with Pro-Wrestling NOAH.
This return to the promotion's stomping ground could be considered unexpected since Kenta Kobashi retired in 2013. Last year, DDT and NOAH would enter a partnership with CyberAgent. This allowed the expansion of both promotions. The result would be a combination of different teammates such as Jun Akiyama and Naomichi Marufuj.
Naomichi Marufuji & Jun Akiyama vs Kaito Kiyomiya & Yoshiki Inamura
Jun Akiyama teaming with Naomichi Marufuji, is considered a dream team in japan and lovers wrestling. This team with combined knowledge can overthrow or overcome some of the most challenging newcomers. Kaito Kiyomiya and Yoshiki Inamura were late challengers for the GHC Heavyweight Tag Championships. They would face another significant test in the tag team of Akiyama and Marufuji. However, the team of Marufuji and Akiyama would be defeated by Inamura and Kiyomiya. It was an endless battle in the squared circle between the two teams and Kaito refused defeat. This would lead to their victory, allowing this match to become a future fan favorite.
GHC Heavyweight Championship: Go Shiozaki vs Keiji Mutoh
The main event would be one to remember. Go Shiozaki has held on to the GHC Heavyweight Championship in a strong title reign. He has defeated wrestling royalty. He has destroyed veterans in the ring. Shiozaki would face his biggest challenge, Keiji Mutoh. Go Shiozaki must demonstrate that he is the exemplification of NOAH, by vanquishing veterans in the wrestling industry. Mutoh has held the NJPW IWGP Heavyweight Championship and AJPW Triple Crown Championship. Most predicted Shiozaki to retain the title, however, Mutoh would defeat Shiozaki for the title. The great Mutoh would battle the current champion with a series of leg locks. Go Shiozaki would kick out from a hurricanrana from Mutoh. Finally, Mutoh would become champion and defeated Shiozaki's 400 + day reign as the GHC Heavyweight Champion. Allowing Mutoh to become the third man in history to hold all the main titles in Japan. At the age of 58, he defeated the emerald champion in the ring.
Mutoh would have a brief period to enjoy his triumph. Kaito Kiyomiya raged to the ring and introduced himself as his first challenger. Keiji Mutoh had defeated Kiyomiya a year ago. This would be a match to look forward to as NOAH begins the road to their next event.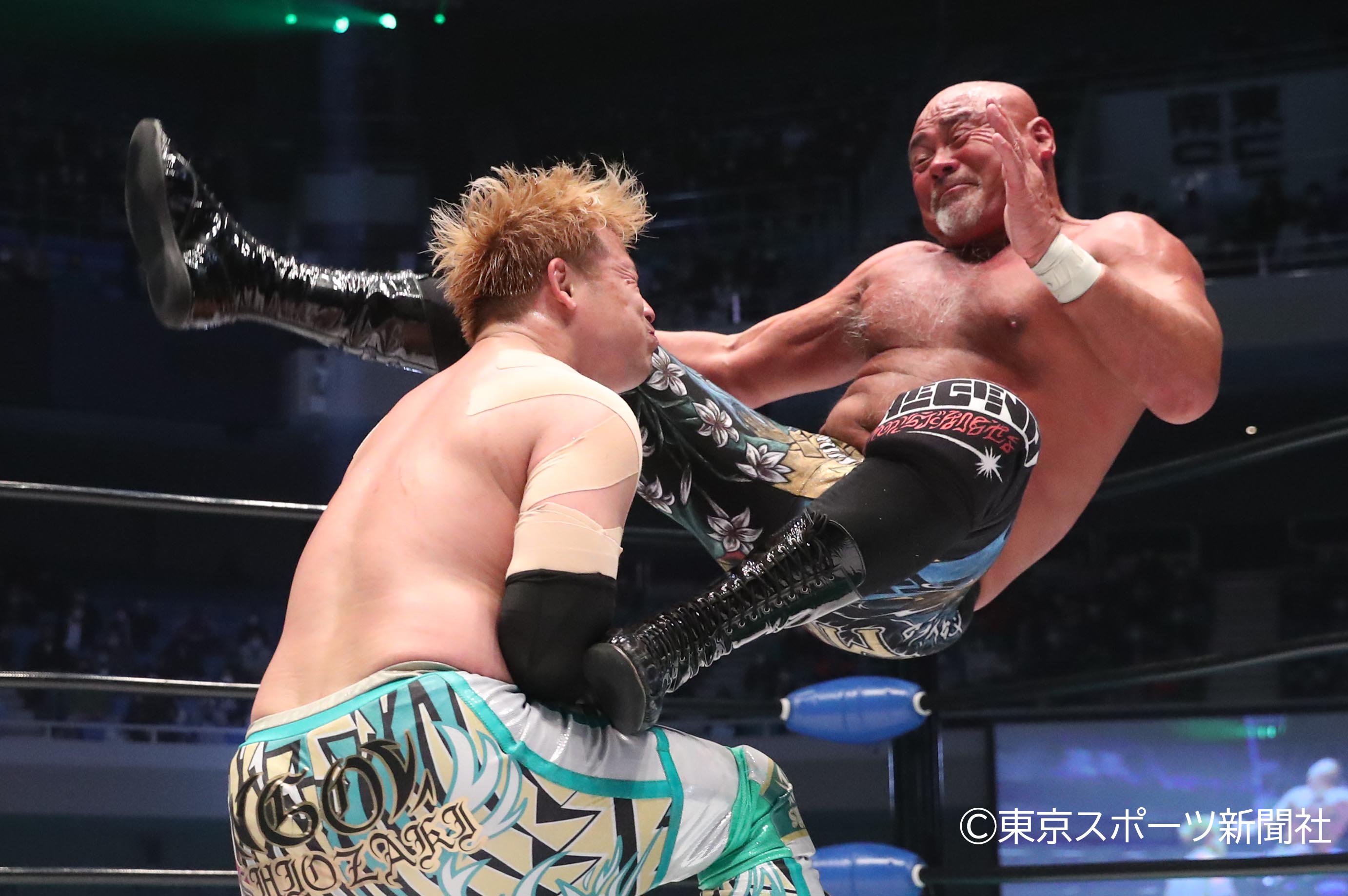 Reactions:
From this point forward a variety of NOAH grapplers have made it their primary goal to return the advancement of the promotion to the setting that saw it arrive, the most elevated of highs. Go Shiozaki and Kenoh has been exceptionally vocal about that being one of their fundamental objectives. It is clear in the world of pro-wrestling, that NOAH is back!
You can watch Pro-Wrestling NOAH at ddtpro.com.