In this article, I will breakdown a post-snap reverse MCU entry and boy is it getting exciting, This is our first full episode with Evan Peters playing Pietro Maximoff.
Sticking with the format of my Episode 5 breakdown, here are 5 things we learned from Episode 6, Halloween Spooktacular.
Wanda can no longer 'Control' Vision
In the last episode, Vision started to become aware of Wanda's control over WestView and on this Halloween episode, he decides to get to the bottom of what is going on.
He tells Wanda he is off on Neighbourhood Watch Patrol, but he instead embarks on a fact finding mission.
This takes him to Ellis Avenue, and along the way, he sees 'his neighbours' stood still, as if they were robots turned off until the next need for use.
We finally get to see Vision in all his glory, and he flies into the sky to get a better look at the town. He spies a car at the junction of Ellis Avenue and floats down to investigate. Inside this car, he finds Agnes.
Was she trying to escape? Vision frees her of Wanda's control and Agnes is shocked, "You are The Vision" she exclaims. "You are an Avenger, are you here to save us?"
The shock of this whole exchange is that Vision has no recollection of The Avengers.
Young Avengers
During this episode after the Twins have interacted with Pietro (coincidence maybe), they discover they have powers.
For Fans not fully aware of who they are, Wanda's Twins are Wiccan and Speed of Marvel Comics fame.
As the name clearly suggests, Speed can run at supersonic speeds and is almost a carbon copy of his Uncle Pietro, gone too soon, Quicksilver, however, there is an ability he has that his dear uncle doesn't (not yet seen on the show), he can accelerate the kinetic energies of objects making them vibrate and explode.
Billy is a sorcerer akin to his Mother Wanda and has similar abilities, it is noted that he tends to have difficulty controlling his powers but can do a lot of the things Wanda can (not seen on WandaVision yet).
You Were Thinking It, I Just Said It
During this episode, Pietro references a lot of the things Marvel fans have been speculating, and even theories we have discussed after watching episodes, the show is almost self aware in this respect.
Pietro and Wanda stand in the street whilst the town Trick Or Treats, the pair converse back and forth, Wanda has once this episode questioned Pietro as he recalls a childhood memory differently to Wanda.
Wanda asks him if he remembers the name of a boy at the orphanage they lived in after their parents died who always tried to steal his boots, Pietro accuses her of testing him but says it is okay as he knows he looks different.
Wanda asks why this is and we get a funny quip implying the original Quicksilver found Shan Gri La and did not want to delve into the past.
This could just be a funny nod referencing actor Aaron Taylor-Johnson or reference to an actual real-life place, there is a mall named Quicksilver Shan Gri La Plaza in the Philippines.
Rambeau Rewrite?
Rambeau, Wu and Dr Lewis are all removed from the base rather early on in this episode after an exchange between herself and Hayward.
"Clearly antagonizing her is only making things worse. If Wanda is the problem, she has to be our solution." – Rambeau
"Captain Rambeau, you have become an impediment to this mission. Constantly advocating on behalf of super-powered individuals. Yes, I know your history with Carol Danvers." – Hayward
The trio incapacitates their escorts and remain on base, secretly monitoring and accessing files. Rambeau is working on a way to get back into the Hex and has this arranged for an hours time.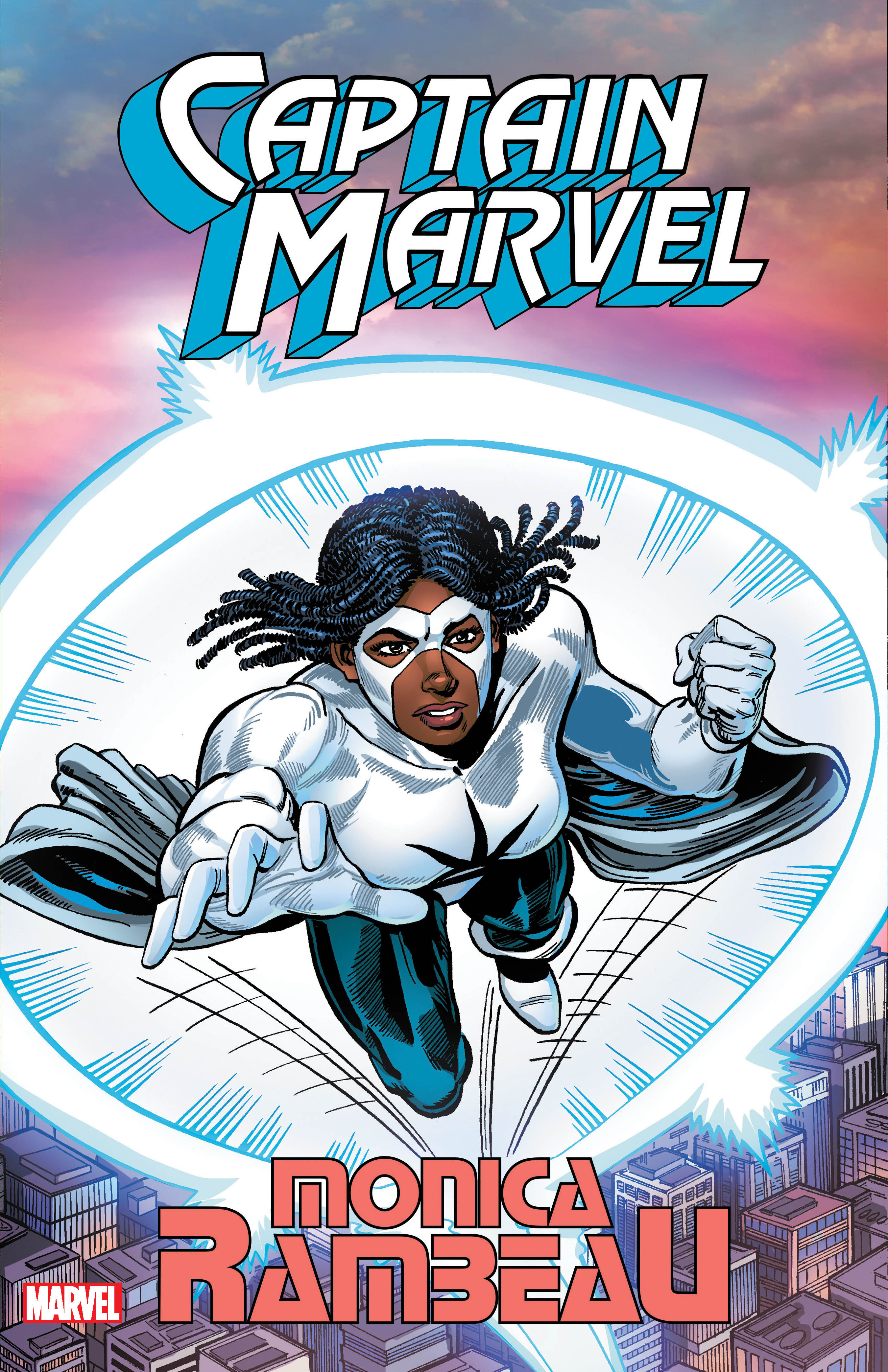 Dr Lewis accesses Rambeaus bloodwork and informs her she cannot go back in, her DNA has been rewrote twice! – Rambeau says she has seen enough lab results to last her a life time, cells mastastasising and cells in remission. She knows what Wanda is feeling and she wont stop until she helps her
COuld this be the start of Monica Rambeau becoming one of her comic book super incarnations; there are four possibilities but i think this is leading up to her becoming Captain Marvel
Here are the four possibilites, what do you think is next for her?
Wanda can expand the HEX
After Vision investigates the junction at Ellis Ave, he pushes his way out of The Hex (It's catching on Dr Lewis).
As he does this, his body begins to disintegrate and S.W.O.R.D are not helping, despite Dr Lewis' pleas, Billy (Wiccan) hears this and runs to his mother Wanda, telling her he is in trouble.
Wanda asks where he is? and tells Billy (Wiccan) to focus and find him, he tells her that he is near soldiers, and Wanda stops everything in its tracks, she then focuses and begins to push the hex outwards.
The Hex expands, and many members of the S.W.O.R.D base are sucked inside, including Dr Lewis. On review, the only S.W.O.R.D members to have escaped are Rambeau, Wu, Hayward and a handful of agents.