Having been pushed back further and further, due to the COVID-19 pandemic, the 25th Bond film No Time To Die will reportedly be released a week earlier than anticipated in the UK. If true, Daniel Craig's final outing as 007 will be available on September 30, having been delayed three times since the original release date of April 2020.
This news allows us Bond fans to get both hyped for the Vodka Martini guzzling spy's return, as well as theorising who will be the next to don the famous tuxedo. It's a role that just six men have officially played, but who would be the best candidate to take the reigns as the seventh 007?
Here, in my opinion, are the five best candidates to replace Daniel Craig as James Bond. 
Richard Madden
After bursting onto the screen as Robb Stark in HBO's Game of Thrones, Richard Madden has gone from strength to strength in producing a portfolio that any actor would be proud of. The 34-year-old Scot gained most attention however after starring in the BBC's thriller series The Bodyguard.
Madden had such a brooding intensity as the PTSD suffering war veteran, it strongly reminded me of Daniel Craig's performance in Casino Royale. Having appeared as supporting characters in major hits such as Rocketman and 1917, Madden isn't a superstar (yet) but has proven his ability to perform on the highest stage. Next stop, MI6?
Luke Evans
The role of 007 has been played by a Welshman once before, could Luke Evans be the second after the criminally underrated Timothy Dalton? He certainly looks the part and has experience as major Hollywood villains in Fast and Furious 6 and the live-action Beauty and the Beast.
His age of 41 is not a roadblock either. Roger Moore, Dalton and Pierce Brosnan were all in their forties when they first played the role.
Regé-Jean Page
This British-Zimbabwean actor has set pulses racing in Netflix's raunchy period drama Bridgerton, where he plays Simon Bassett, Duke of Hastings. He's proven more than capable of playing Bond, showcasing steamy romance scenes as well as holding his own in a fight – both 50% of the criteria really.
Not to mention the chance to make history as the first non-white actor to play the character, which is something that fans are more than ready for.
Henry Cavill
Now this is an interesting one. Cavill, known internationally for playing Superman in the DC Extended Universe, did very nearly become James Bond back in 2005. He and Daniel Craig were the final two in the race for the role, with Casino Royale director Martin Campbell endorsing Cavill. However, the role ultimately went to Craig, as the then 22-year-old Cavill was considered by producers to be too young.
This was one of a few let downs for the English actor, who also narrowly missed out on roles in an earlier Superman reboot, as well as the Harry Potter and Twilight series.
Since then, he has landed on his feet, winning audiences over as Superman in 'Man of Steel' and its sequels. Although, this major role could compromise his pursuits to be 007 as it's questionable that one man could portray both roles.
Aaron Taylor-Johnson
That's right, the lad from Kickass and Angus Thongs and Perfect Snogging. A name that isn't often placed in the conversation, Taylor-Johnson could make a truly unique yet traditional Bond.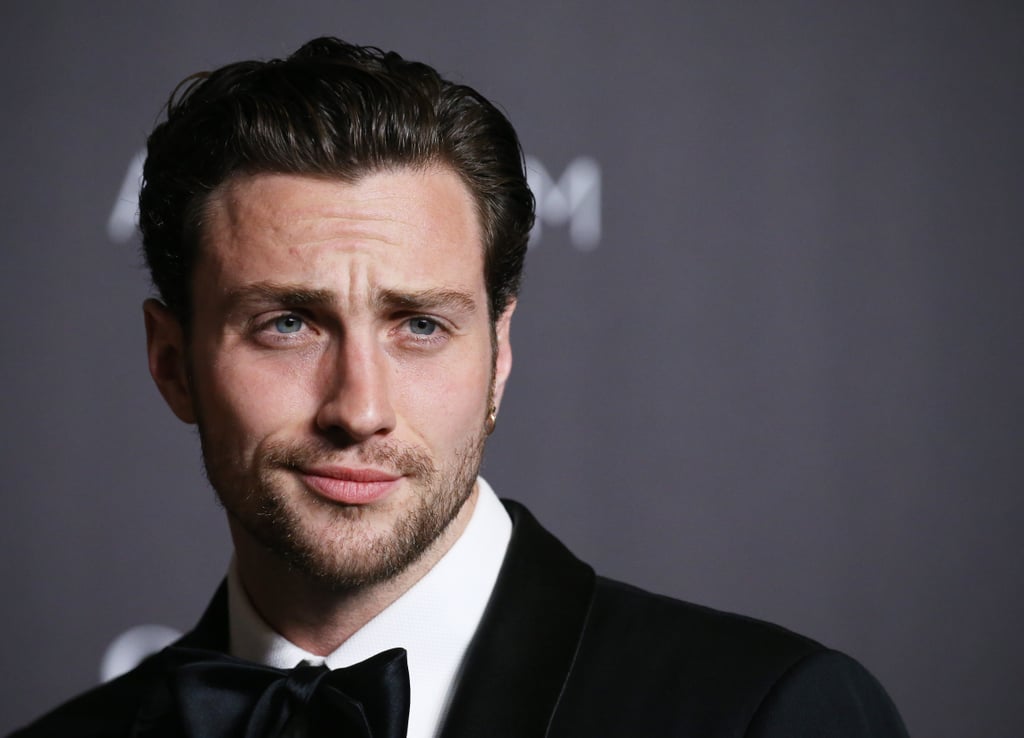 He's someone who can carry a major role on his back (as John Lennon in Nowhere Boy), can play comedy/action (Kickass) and can play serious, intense roles (Golden Globe winner for Nocturnal Animals). Essentially, the 30-year-old Brit has built an acting portfolio that features many attributes that could be considered Bond-worthy. He's not the name on the tip of everyone's tongue for this role, but maybe he should be.
With Taylor-Johnson not appearing in WandaVision as rumoured, his casting as Bond could bring new eyes to the franchise, those of long time Marvel fans, wanting to see the Original Pietro Maximoff in action on the screen once more.
Honourable mentions:
This list wouldn't be complete without the customary mention of Tom Hardy and Idris Elba. Both men would indeed make fine iterations of 007, however, there are reasons why both men don't make my official list.
For Elba, the man has the class and coolness to pull the role off. But at 48 years of age, I feel that his moment has passed. In Hardy's case, I would suggest that he's too big for the role. One secret to the Bond franchise has been that the character is bigger than the actor who plays him, a mantra that has been in place since Connery first left the role in 1967. Therefore, for ageing and star power reasons, I am unable to place Elba and Hardy properly on this list.