Shirakawa Mina is a Japanese professional wrestler and former gravure idol, singer, and actress currently signed to World Wonder Ring Stardom promotion where she is the current one-third Artist of Stardom Champions and a former Future of Stardom Champion with one reign. Shirakawa previously worked for Tokyo Joshi Pro Wrestling (TJPW) and Best Body Japan Pro-Wrestling where she was one-time and inaugural BBW Women's Champion until 2020 when she signed with Stardom.
Shirakawa graduated from Aoyama Gakuin University with an English and American Literature degree during that time she would work as a wedding designer, and she would later sing with Beyonce after she ended her singing career, she would start a gravure idol and tarento where she would be a cheerleader in 2014 FIFA World Cup Soccer in Brazil in a World Cup match where she part of cheering unit as Amazoness Shirakawa.
She would also appear in popular magazines and televison shows around the time of her career but she would take a break from that career in April 2018 after she joined the Best Body Japan Pro-Wrestling dojo to start pursue her professional wrestler career and in August 2019 one year during professional wrestling career she would retire from gravure idol and tarento careers in order to continue to pursue her professional wrestling career.
Shirakawa made her professional wrestling debut at BBJ Muscle Ring on August 5, 2018, the first-ever event of the Best Body Japan Pro-Wrestling promotion, where she teamed up with Shoko Nakajima in a losing effort against Reika Saiki and Hoshimi Muramatsu. She wrestled at several other events of the promotion such as the BBJ Muscle Ring 2 from October 18, 2018, where she lost against Cherry, and BBJ Muscle Ring 3 from December 26, 2018 where she lost to Misaki Ohata. She worked a match for DDT Pro-Wrestling, at Ryōgoku Peter Pan 2018 from October 21, where she teamed up with Miyu Yamashita and Yuki Kamifuku and lost to Yuka Sakazaki, Mizuki and Shoko Nakajima in a six-woman tag team match. Shirakawa worked most of her matches for Tokyo Joshi Pro Wrestling, the first one occurring on the second night of TJP 5th Anniversary Shin-Kiba Tour from November 4, 2018, where she teamed up with Reika Saiki in a losing effort against Maki Itoh and Shoko Nakajima. On December 19, 2019 Shirakawa made her last BBJ apperance after she lost BBW Women's Championship to Erina Yamanaka. After two years with TJPW Shirakawa would leave the promotion after her contract expired.
---
Shirakawa first match for Stardom was at Stardom Nagoya Rainbow Fight from October 4, 2020, where she suffered a loss against Tam Nakano. On October 29, 2020, Shirakawa would join Tam Nakano after she turned on STARS and Nakano announced that a new member would join them. On November 14, 2020, Shirakawa and Nakano revealed that Unagi Sayaka would join them in their new unit and revealed that name of their unit would be called Cosmic Angels. On December 16, 2020, Shirakawa, Sayaka and Nakano defeated Oedo Tai (Bea Priestley, Natsuko Tora and Saki Kashima) to win the Artist Of Stardom Championship. Cosmic Angels would feud with Donna Del Mondo at the beginning of 2021, and as a result, Shirakawa teamed up with Unagi Sayaka to unsuccessfully challenge Himeka and Maika for the Goddess of Stardom Championship at Stardom New Century 2021 In Shinjuku on March 14, 2021. On March 3, 2021, at All-Star Dream Cinderella Shirakawa competed in a 24-women Stardom All-Star Rumble where she faced returning legends such as Chigusa Nagayo, Kyoko Inoue, Yuzuki Aikawa and Yoko Bito. On April 10, Shirakawa entered the 2021 Cinderella Tournament, losing to Utami Hayashishita in her first-round match. On July 4, 2021, Shirakawa won the Future of Stardom Championship when she defeated her fellow Cosmic Angels stablemate Unagi Sayaka in the finals of the tournament for the vacant title. She would go on to lose the rematch against Unagi Sayaka for the title on July 17, 2021, holding the title for just over a month. As of this writing, Mina is currently participating in the 2021 5★STAR GP for the Red Block and has accumulated a total of 4 points thus far with two wins and no losses yet.
---
Dream Matches:
So, Mina has only been a professional wrestler for three years. She's still very much a rookie experience-wise, but unlike other rookies, I will not strictly pick long-time veterans for her to face off against. Instead, I just want to see Mina face these five performers as I think that they would be really interesting matches. With that said.. my top 5 dream matches for Mina Shirakawa!
---
5. Veny/ASUKA – Freelancer
Up first is one of the best-ranked wrestlers on Cagematch, with a 9.49 rating, the incredible Veny/ASUKA. ASUKA, or Veny to any AEW fans out there, is one of the most intriguing and exciting competitors currently working in Joshi. They're great in pretty much every situation from the wacky world of Gatoh Move and DDT to the way less wacky world over at SEAdLINNNG. Arguably one of the best wrestlers in the world regardless of gender, with only 22 years of age. Trained by Ayako Hamada, you can see the Lucha libre influence in her style, leaning towards lucharesu, but with more strong style than usual. She's not only a great singles wrestler but also very good in tag team action alongside Makoto, both undefeated in 2020 as Las Fresa De Egoístas. Can't wait to see what the future holds for her, but right now, it shines the brightest. ASUKA is also a trailblazer for the LGBTQ+ community as they are, to my knowledge, the first Genderless wrestler in the world. Veny is so good in the ring that it's amazing that companies all around the world aren't fighting to get her services. A match with Mina would be a golden opportunity for the rookie to see what she's capable of against one of the best in the world.
---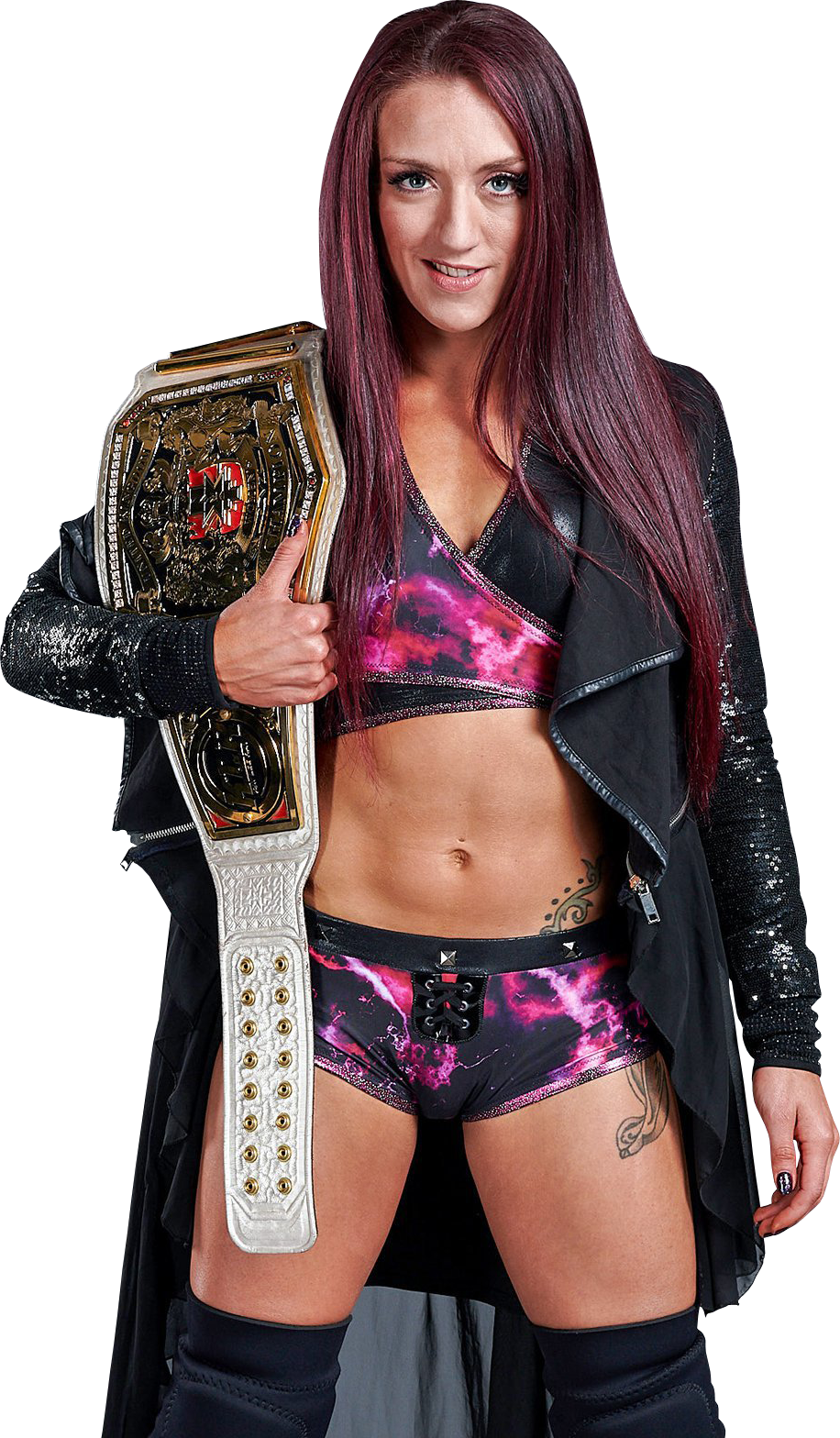 4. Kay Lee Ray – NXT UK
Up next is perhaps the best female performer to be exported from the great land of Scotland and that is Kay Lee Ray. A gifted and natural heel, KLR has shined in NXT's UK division where she held their women's title for nearly two full years, her reign ending at 694 days to Meiko Satomura. She's capable of having technical classics, high-flying spotfests, wacky comedy matches, or hardcore garbage brawls and she can do it all as face, heel or tweener. She always tells a story in the ring and it's pretty much always a good one. How good her promos are probably primarily depended on how able you are to decipher a Scottish brogue, but for those of us that can make them out they're solid. She's also ridiculously young for how good she is. Her ceiling is HBK-esque if she can stay healthy*/if her eventual WWE push is commensurate with her talent/if her promos can catch up to her ring work. In the more likely event that one of those variables doesn't go her way, she'll have to settle for merely going down as one of the greatest wrestlers of her era. *Not a foregone conclusion.
Her "Hardcore Daredevil" rep means there are a lot more punches on her bump card than you'd expect from a wrestler her age. KLR is one of those rare women who are so good at the heel character that someone who is a natural face, like Mina Shirakawa, should be eager to step foot in there against her.
---
3. Candice LeRae – NXT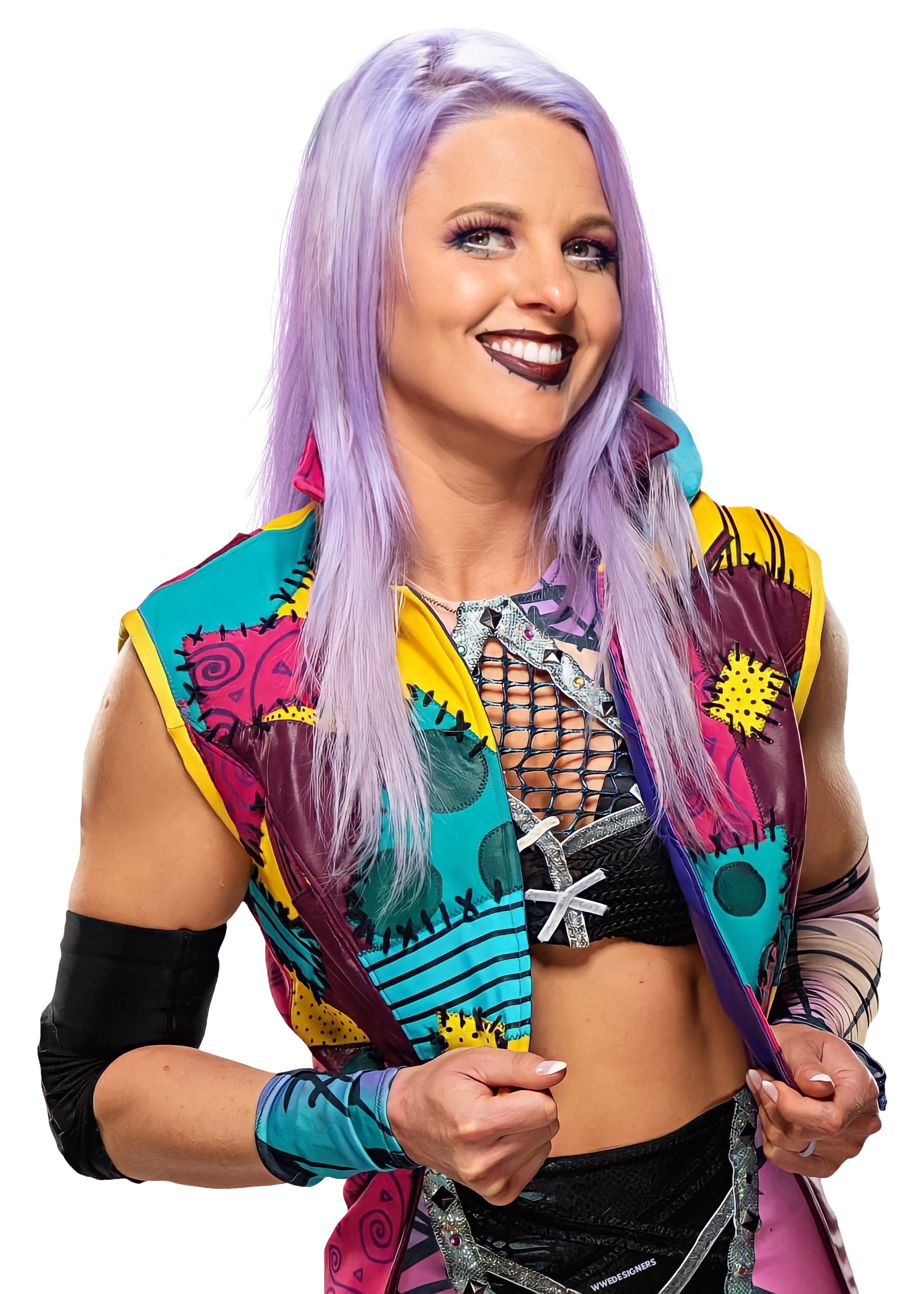 The Poison Pixie is up next on my list today, repping the NXT brand. Candice LeRae has been a stalwart for the NXT Women's Division and has incredible matches with the likes of Io Shirai and Tegan Nox. Candice might be the greatest female NXT wrestler of all time who hasn't won the NXT women's title yet. Like her husband Johnny Gargano, she seems to be very good at working with younger, green talent. Which would be beneficial to someone like Mina Shirakawa, who is a much greener performer than Candice is. Candice is purely and simply a legend in this sport. While we look at her now, as just one piece to NXT's incredible women's roster, five to ten years back, Candice was one of the American indie scene's most talented in-ring performers, man or woman. She's in a stable now with husband Johnny Gargano in The Way, and it seems like that is heading for destruction. If Candice ever does leave WWE, I would love for her to head to Stardom just to face off against some of the amazing talents the company has to offer, including Mina Shirakawa.
---
2. Tegan Nox – WWE Smackdown
Coming in hot at number two is Tegan Nox. It's ridiculous how much potential the UK born Nox has. She's one of the most versatile wrestlers around today, and at such a young age, she still has plenty to go. She's equally comfortable wrestling big men as she is with female wrestlers, and she's both a great seller, and someone who can pick up the pace and amaze crowds with her agile moves. She debuted in SHIMMER, and after winning their fans over, she can go anywhere she wants to and make an impact, including PROGRESS.
Four years later and Tegan Nox has had to endure two major knee injuries, but has come back to wrestle at a high level again in WWE. The fact Nox has competed in the Royal Rumble is a sign that WWE is very high on her prospects. Especially now that she is on Smackdown full time and on a team with Shotzi Blackheart.  Tegan Nox is the perfect opponent for someone like Mina Shirakawa, someone who can carry an extended match and make Mina look more experienced than she really is. The only question with Nox is if she can stay healthy.
---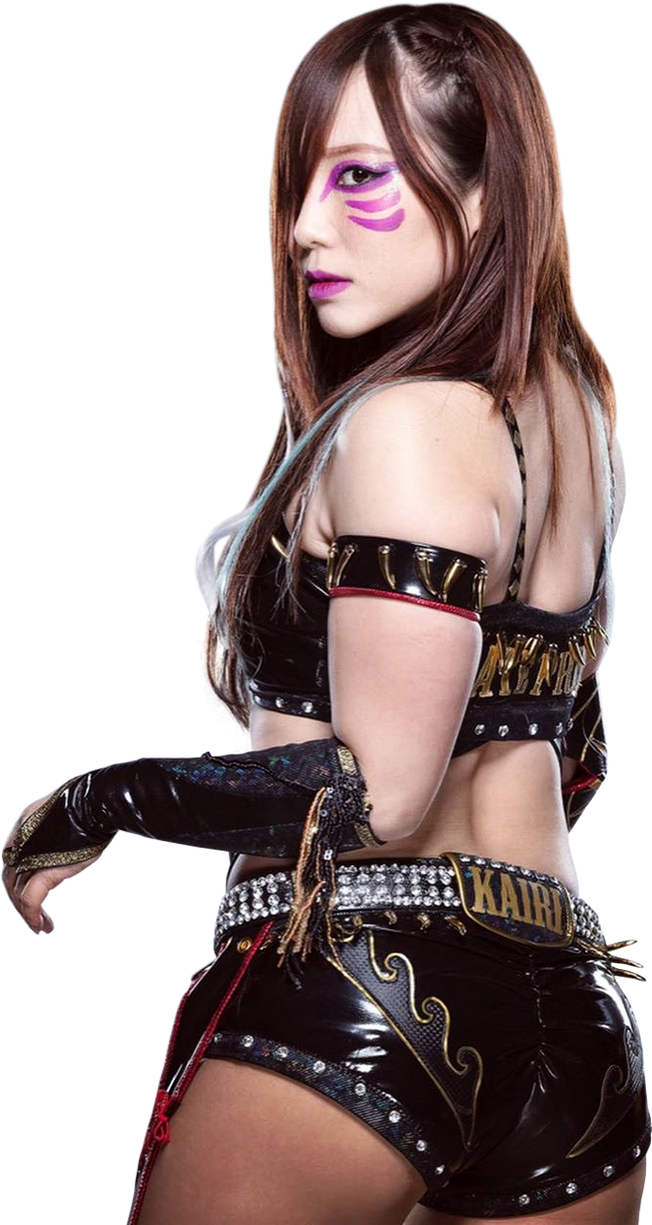 1. Kairi Hojo (Kairi Sane) – Last with WWE
My number one dream match for Mina Shirakawa is the winner of the 2012 5★STAR GP, the former NXT Women's Champion, the winner of the inaugural Mei Young Classic, Kairi Hojo (or Kairi Sane if you prefer). Kairi is one of my all-time favourite female performers in the Joshi scene and she is an absolute legend for her former promotion of Stardom.
Unfortunately, she came over to WWE before Mina Shirakawa joined the roster, otherwise, we may have had a chance to see the Pirate Princess face off against the upstart already. Kairi has held the Artist, Wonder, Goddess and World of Stardom titles and was once considered in a three-way tie with Mayu Iwatani and Io Shirai for the best women's wrestler in the world.
Sure she had a lacklustre time on the main roster, due to her concussion history and getting hurt by Nia Jax a few times, but Kairi was every bit as good in WWE as she was for Stardom. She just never got used right.
Now that she's back in Japan, if she decides to return to the ring I really hope she chooses Stardom. I want to see her face off with every woman on the roster, especially Mina Shirakawa. Kairi could draw a match out of Mina that only Mayu Iwatani could and that's saying something. It's a dream, I know, but it's one that has a good chance to happen… if WWE lets Kairi go and she returns to Stardom and wrestles once again.