As much as we all love the babyface triumph, wrestling would be nothing without the heel. Whether it is Ric Flair propping up the NWA, Edge proving his capabilities as a conniving, sneaky opportunist or William Regal as the snooty, posh aristocrat – these heels are iconic but were also more than admirable as good guys, liked by the fans. However, for some career heels, it is much harder to get the fans on their side and here are some of the WWF/E's failed attempts at face turns, and trying to turn the jeers into cheers for long-standing bad guys.
Honourable Mention: Big John Studd (1988)
I was originally going to include Big John Studd's 1988 return and subsequent face turn of Big John Studd. Yet so little happened outside of a Royal Rumble win, I decided not to include it.
However, a heel in the WW(W)F, AWA and Mid-Atlantic for over 15 years beforehand, his 1988 turn rejecting Bobby Heenan led to the Rumble win, a WrestleMania 5 referee gig before quitting over what he perceived to be low pay-offs. A heel for so long, the short face run had barely any pay-off. Although leaving early, the former Executioner member's run as a good guy was short-lived and a failed face turn.
---
10. Alberto Del Rio (2012)
Coming out of 2012's TLC event, one of the biggest events was not only AJ Lee's heel turn but Alberto Del Rio's face turn. After saving person ring announcer and manager Richardo Rodriguez, he would team with The Brooklyn Brawler and The Miz to beat 3MB – which has to be one of the weirdest matches on paper that any human has ever imagined.
On the January 11th edition of SmackDown, Alberto would beat Big Show for the World Heavyweight title in a Last Man Standing match.
Angled as a Latin hero, he would feud with the newly-rejuvenated Jack Swagger, who had an anti-immigration gimmick. At WrestleMania 29, Del Rio won in an uninspired match that will forever go down as a match that actually took place for a world title belt.
The best showing of how underwhelming the run was is from the reaction to Dolph Ziggler the next night after 'Mania. When the heel Ziggler ran out to cash in his Money In The Bank briefcase, the crowd reacted with one of the loudest ovations in WWE history even if Dolph was the heel, doing the totally heelish thing.
Faced with this, the WWE pulled a double turn at the Payback PPV a few months later in which Rio turned heel again as Ziggler turned face. The Mexican aristocrat would reclaim his belt after egregiously attacking the legitimately concussed Ziggler, targeting the head.
That was the end of Alberto Del Rio's time as a good guy in WWE. If WWE had a little more faith, more interesting booking and less repetition, they could have had a shot at making him a believable and strong face.
---
9. Vader (1997)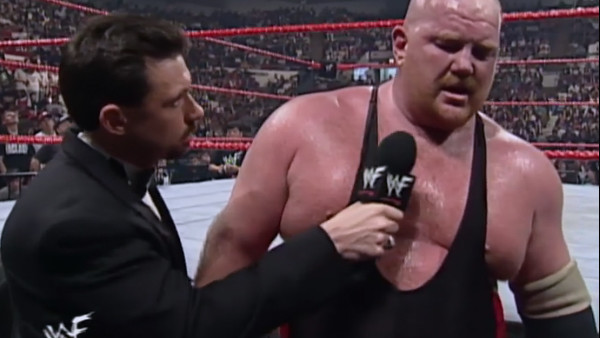 Vader's whole WWF run can be seen as one of the company's biggest failures of proven talent elsewhere. The former WCW and IWGP world champion was a victim of backstage politics, bad booking and timing.
He arrived in early 1996, impressing in that year's Royal Rumble before brutally assaulting on-screen president, Gorilla Monsoon. After world title attempts were thwarted such as The Kliq's Shawn Michaels refusing to lose to him, Vader soon became one of the many faces in the overcrowded seas of the late 90s main event.
When The 1997 iteration of The Hart Foundation dominated over the company as the biggest heels in the company, Vader was turned face (or at least in the USA, whilst the Harts were heroes in Canada).
Vader represented the USA against Canada at Badd Blood: In Your House where he teamed with The Patriot against The British Bulldog and WWF champion Bret Hart in a Flag Match and a 1997 Survivor Series tag where he captained an American team against a Canadian clan (that in actuality only contained 1 Canadian).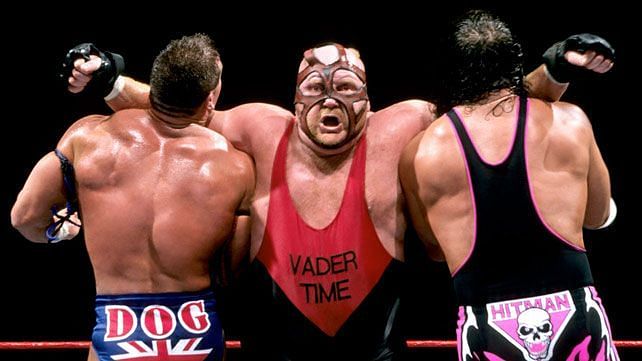 Vader would go on to lose many more matches in the coming months to rising stars including PPV loses to Kane, Mark Henry and Bradshaw. Vader would soon exit the WWF after being used as enhancement talent.
Overall, Vader did not connect with the fans as a face at all. As a heel and with manager Jim Cornette by his side, he had a mouth piece but the weaknesses of Vader's promo skills were on full display, with him infamously calling himself nothing but a big piece of shit. A big fat piece of shit". His time as a face in the WWF would not even seen the heights of his flat run as a heel there, not to mention his matches with the likes of Sting and Mick Foley in WCW or Antonio Inoki and Tatsumi Fujinami in NJPW.
---
8. The Barbarian (1994)
Hailing from The Kingdom Of Tonga, The Barbarian might be one of the most underused wrestlers of the 20th century – always hitting his head on the glass ceiling in Jim Crockett Promotions, the WWF and WCW.
Initially joining Paul Jones's Army, The Barbarian would form tag allegiances with fellow heels such as "Superstar" Billy Graham, Baron Von Raschke and Ivan Koloff. It was here that he would find a memorable tag partner: The Warlord – with whom he and Ivan Koloff picked up the NWA Six-Man Tag Team titles. During their time there, The Barbarian shared the ring with The Road Warriors, Dusty Rhodes, Sting, Michael Hayes and Lex Luger amongst others. The Powers Of Pain would soon jump to the WWF with both Barbarian and Warlord refusing to work Scaffold Matches.
In the WWF, The Barbarian and Warlord were turned face; hired as mercenaries to take out Demolition by Tito Santana after Ax and Smash injured Tito's Strike Force tag partner Rick Martel. The face-painted duo would wrestle at the first SummerSlam and turn heel at Survivor Series 1988, forcing a double turn as Mr Fuji's betrayal of Demolition turned them face. Now with Fuji at their side and ditching old manager The Baron (Baron Von Raschke), the team would feud with many others on their level but never won the tag belts. Barbarian would soon split from The Warlord and be managed by Bobby Heenan where he would beat Tito Santana at WrestleMania 6 and lose to The British Bulldog at Battle Royal At Royal Albert Hall when not teaming with Heenan Family stablemate Haku. The Barbarian was supposed to challenge for Bret Hart's Intercontinental title belt at This Tuesday In Texas but no-showed so was replaced (by Skinner). He left to go to WCW shortly after.
In WCW, he challenged for Ron Simmons world title on PPV (Halloween Havoc 1992), was the final WCW US tag champion with Dick Slater and would have a brief face turns alongside Cactus Jack before returning to the WWF in 1994. After a number of house show matches, The Barbarian returned to WWE TV as a member of The Headshrinkers after Samu got injured, although he was renamed Sione. His only PPV appearance saw Sione eliminated early at '94's Survivor Series. A short-lived face run that struggled to get over with the fans due to a sudden change in line-up, Sione left again after losing in the semi-finals of a World Tag Team title tournament.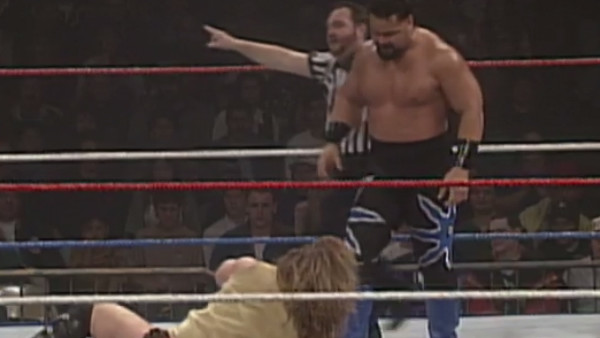 A career heel, this sudden replacement is long-forgotten and would not get over, in a time when the tag division was already lacking. With such a short time, there was no reason to cheer Sione, who always worked better as a dominant heel – as proven by his next run in WCW in The Faces Of Fear alongside Meng.
---
7. Dick Slater (1986)
A gnarly, southern-style (although born in Albany, New York) 'rassler, "Dirty" Dick Slater is a name synonymous with various territories of the NWA throughout the 80s. Whether he was using one of his cowboy boots as a foreign object, collecting Harley Race's $50,000 bounty on Ric Flair or teaming with any of his many tag partners throughout his career – Dick Slater was a viable, tough and almost constant heel, with an exception being his forgettable face run in the WWF from 1986-1987.
Having already been a United States champion and Television in the NWA, he was repackaged as a supposedly badass anti-hero nicknamed "The Rebel". Debuting in mid-1986, his first few weeks saw him largely off TV and mostly only earning wins over journeymen such as Pete Doherty, Tiger Chung Lee and Terry Gibbs – with Slater earning a win over "Iron" Mike Sharpe at The Big Event in front of over 60,000 fans. "Dirty" Dick would also get a victory over former Mid-South rival Jake Roberts until the decision was overturned. After a lopsided loss to Don Muraco on Saturday Night's Main Event 8 in 2 minutes, Slater started to be used as an undercard star losing to Hercules, The Iron Sheik and Butch Reed amongst others.
Finding little success in the WWF, he left to find success in the NWA and WCW, joining the J-Tex Corporation, being the final holder of the United States Tag Team titles and winning the World Tag Titles alongside Bunkhouse Buck.
As for his WWF run, it failed as the WWF's lack of acknowledgement of other promotions meant the audience did not know of him or have any reason to care. On his podcast, Bruce Prichard put it down to him "being so used to being Dick Slater, he didn't know how to be "The Rebel" and "The Rebel" really was Dick Slater so it never really connected with fans".
---
6. Nikolai Volkoff (1990)
The evil Soviet in the mid-late 1980s, Nikolai Volkoff's stretch as a foreign menace would actually last 20 years off-and-on for the promotion before a face turn in 1990. The real-life Josip Hrvoje Peruzović was born in Yugoslavia – now Croatia – he was a Canadian immigrant was obviously a natural Russian(!).
Volkoff debuted way back in 1970 as Beepo Mongol, part of The Mongols hailing from Mongolia. With Lou Albano by their side, they won the WWWF International Tag Team championship, eventually losing a match to unify the belts with the World Tag Team titles to create the belts we know today. After leaving in 1971, he would return in 1974 as a masked Executioner (although would not portray The Executioner at WrestleMania 1 or The Executioner in the WWF in 1997, played by Buddy Rose and Terry Gordy respectively). After a short stint with the tag belts, the Mongolian grappler would have world title feuds with Bruno Sammartino and Bob Backlund.
In 1984, Volkoff would start singing the Russian national anthem before each match as a way to garner heat. He would challenge Hulk Hogan on multiple occasion for his world title as well as win the World Tag Team straps with fellow bag guy, the Iranian Iron Sheik. Shortly thereafter, the Soviet colossus would largely become mid-card fodder whether as a lower-card solo act or with Boris Zhukov in The Bolsheviks.
With Cold War tensions settling down and the attitudes to Russians altering, Volkoff was turned face in 1990, becoming a supporter of the USA. His new pro-American attitude saw him team with Jim Duggan at SummerSlam where they defeated The Orient Express and made him a team captain against the Iraqi sympathising Sgt Slaughter (which Volkoff's team would win, with Tito Santana being the sole survivor). He would remain a face until his eventual WWF exit in 1992, remaining a face during his brief tenure in the newly-created Eastern Championship Wrestling.
A product of his time, his foreign gimmick and size made him a natural heel. As someone with shortages in charisma and flashiness, he would never have been a top guy – looking vastly out of place next to The Ultimate Warrior or Bret Hart for example. That is not even mentioning, this was an ageing Volkoff slowing down after 2 decades of work.
---
5. Ken Patera (1987)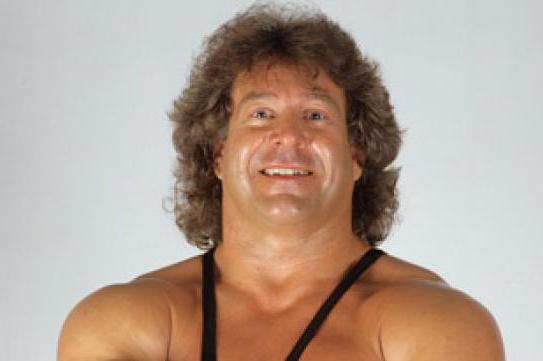 Former Olympian Ken Patera was one of the WWF's top heels in the early 1980s as a world title challenger and first wrestler to ever legitimately win the Intercontinental title (when beating Pat Patterson). After a stint in the AWA alongside Bobby Heenan and Sheik Adnan Al-Kaissie and their respective clients, his life would change.
The strongman would be arrested in 1984 for throwing a rock through a McDonald's window and subsequently assaulting the police officers. For this crime, Patera would spend 2 years in jail.
Upon release in 1987, he returned to the WWF with his eyes set on revenge on Bobby Heenan. Ken was angered by his manager never meeting him in prison, which is always a lame and weak reason at best. Things started out strong enough with wins over Heenan Family members such as Hercules, Paul Orndorff and Harley Race before scoring a huge submission main event win over The Honky Tonk Man at Madison Square Garden.
Yet as fast as things went up, they quickly went downhill. The brown-haired athlete would cut one of the most infamously bad promos in 1987 in which Gene Okerlund kept putting his hand in the way to obscure his face whilst laughing at how painfully cringe-worthy the mic work was. After failure in the tag scene with Billy Jack Haynes, Patera would become more of an enhancement talent being pinned on PPV by One Man Gang, Bad News Brown and Rick Rude.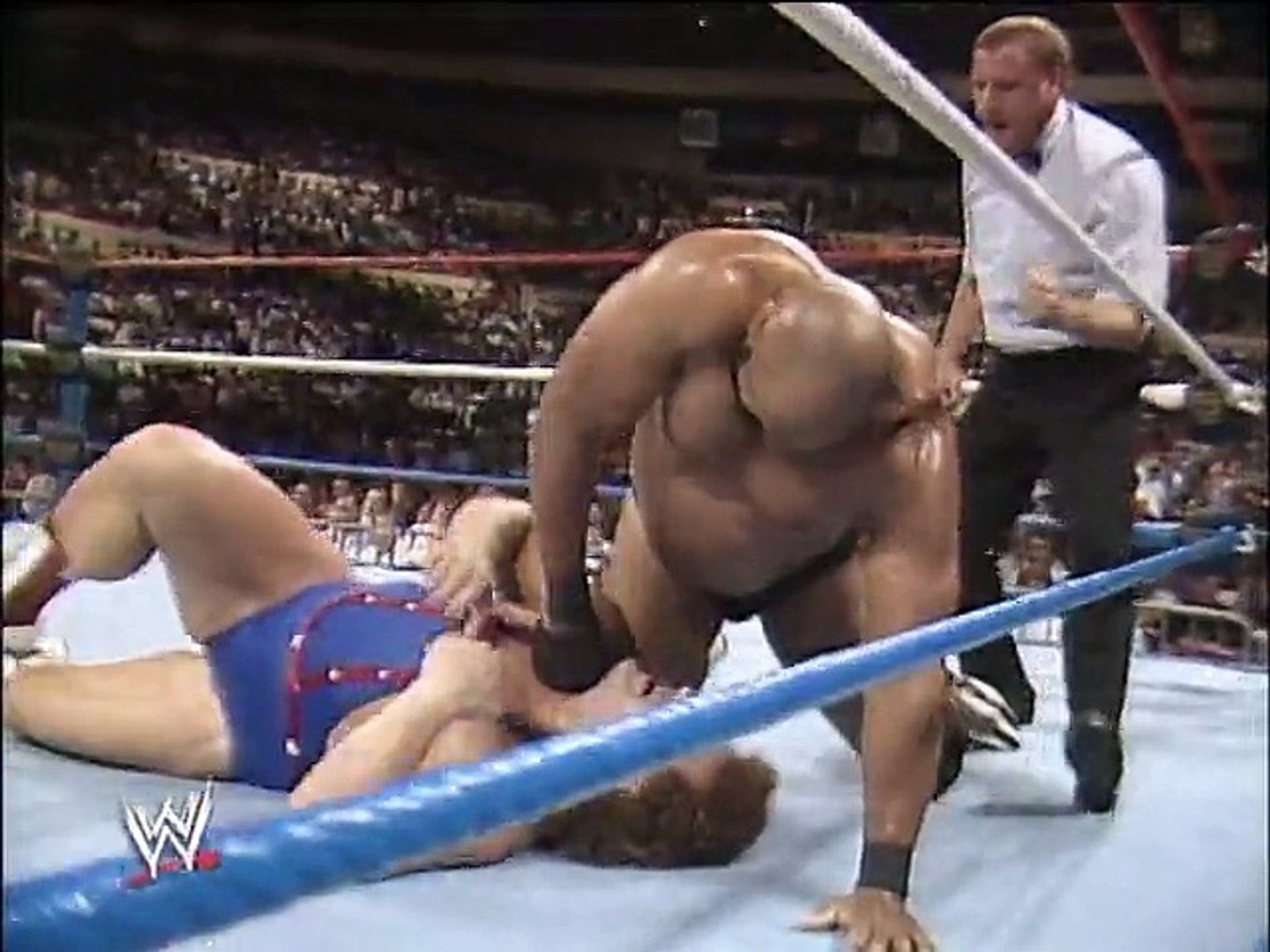 The former AWA World Tag Team champion would return to the American Wrestling Association to win one more set of tag straps and make some challenges for Larry Zbyszko's world title before the company went bust.
Never really winning, Patera's issue was he was very quickly made a background character. With weak motivation and various losses, fans had little reason to care for the revamped character. It was hard to back the egregiously muscly, ageing Ken as he fell further and further down the WWF Totem pole.
---
4. Paul Orndorff (1985)
In the aftermath of the finish to WrestleMania 1, Paul Orndorff was blamed for the loss by villainous partners "Cowboy" Bob Orton and "Rowdy" Roddy Piper. On the 1st Saturday Night's Main Event, the duo attacked "Mr Wonderful", with Orndorff re-emerging later that night to save Hogan from an assault by the duo before firing Bobby Heenan as his manager.
Orndorff became an endorsement for Hulk Hogan, shilling merchandise for the WWF's top guy when "The Hulkster" was not present. This earned mockery from Adrian Adonis who titled him "Hulk Jr.". Perhaps the most memorable moment of his face run was opening WrestleMania 2, wrestling Don Muraco and pulling slanty eyes at Mr Fuji – who is of Japanese descent. However, it mostly seems Orndorff turned face just to become a heel again.
Amidst a tag team match against Big John Studd and King Kong Bundy, Orndorff refused to tag in Hogan due to Hulk accidentally striking Paul on the apron. Orndorff would run in to eventually clear the ring but then hit Hogan with a clothesline and piledriver.
Paul would then have one of the most profitable feuds in WWF history with Hogan which included matches at The Big Event in front of 60,000 people and a match at Saturday Night's Main Event 9 in a steel cage that initially ended in a draw. He would turn face again after returning from time off from the injury that would ultimately change his life (right muscle atrophy), the most significant moment being main eventing the first Survivor Series.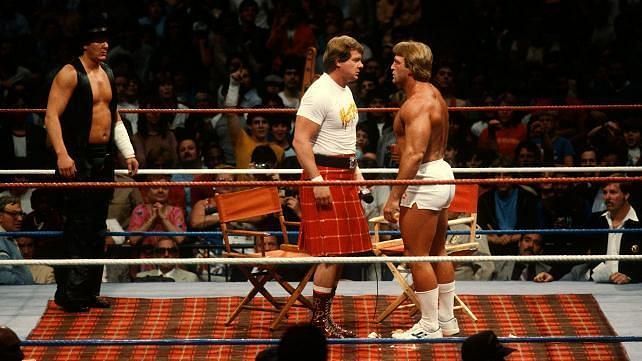 On top of his time in WWF, the deliverer of the best piledriver in wrestling would prove his greatness as a heel in runs in Smoky Mountain Wrestling – and more significantly WCW. Winning a 16-man tournament for the WCW Television title, teaming with Paul Roma and brawling with Cactus Jack – he built on his previous Mid-South, Alabama and Georgia's NWA territories to prove his worth as a chiselled, arrogant and talented heel that we all love to hate.
---
3. Terry Taylor (1989)
Definitely one of the most egregiously overlooked wrestlers of all time, Terry Taylor's mockery is the result of a single gimmick – created by the WWF.
An acclaimed worker in various NWA territories and the UWF, Terry Taylor would make the jump to the WWF in 1988 – debuting as a face as "Scary" Terry Tayor but would turn heel by attacking partner Sam Houston after he lost the tag match for his team (being pinned by Los Conquistadores). With the WWF not accepting other promotions existences, he would be given credibility through manager Bobby Heenan, redubbed as The Red Rooster. A clucking, obnoxious, red-adorned chicken – pretty terrible but at least he was a heel and they did not try to turn him face.
Then they turned him face.
After a disagreement that caused Taylor to lose to – yes, that recurring name in this list so far – Tito Santana at Saturday Night's Main Event 19, The Rooster turned on "The Brain" after Bobby slapped Taylor. The Rooster would beat the newly-introduced Brooklyn Brawler, before going on to beat Heenan in a sub-minute match at WrestleMania 5. He would have other PPV outings but these largely saw The Rooster unsuccessful. Flawed from the start, the worst part was the clucking, strutting and rooster comb-esque hair – the biggest illustration of how this failed was the fans cheering the heel Mr Perfect mocking Taylor at SummerSlam 1989.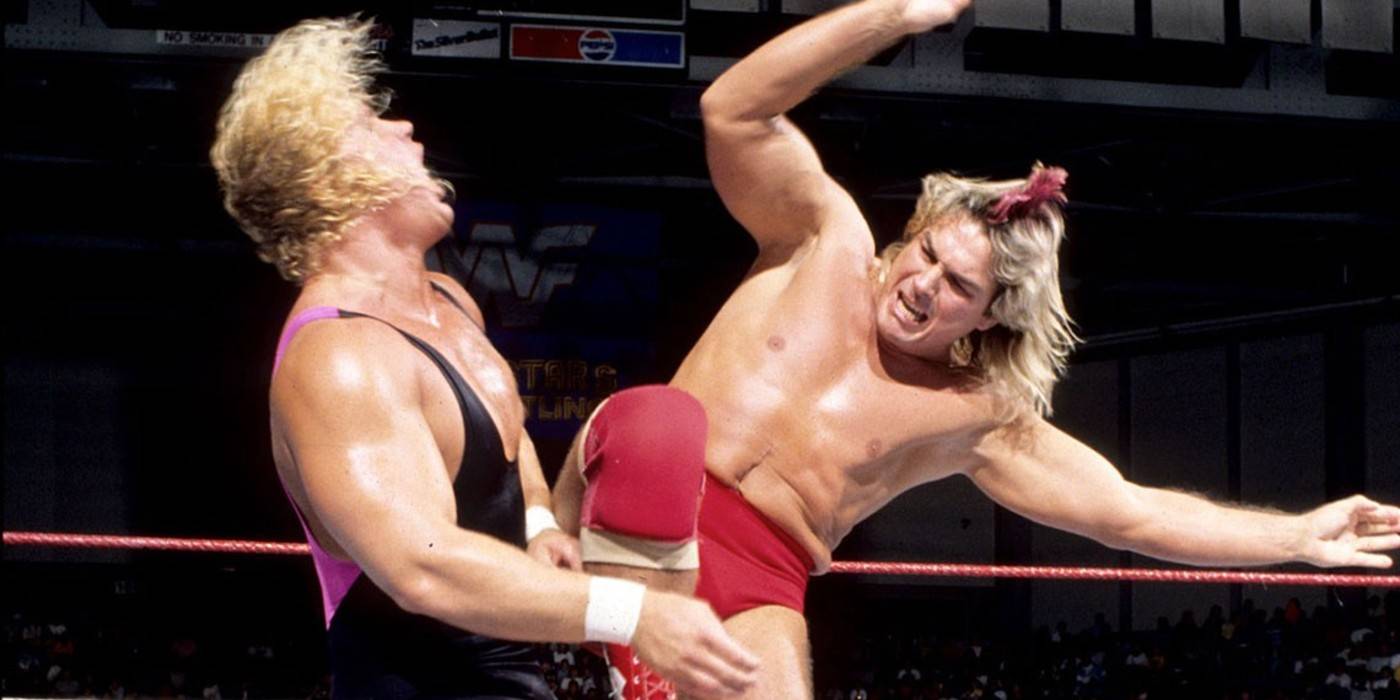 Taylor would jump between WWF and WCW many, many times in the 90s – the highlight of which had to be when he was a heel – a role he was naturally better playing, as someone in the mold of a technical, traditional narcissist. The highlight of his heel days has to be his run in The York Foundation as Terence Taylor – a wrestler whose gimmick was that he got an upper-hand by using computer-formulated calculations; an unironically great gimmick.
---
2. The Miz (2012)
The Miz has been a heel for pretty much all of his career outside of a short stretch in the early-mid 2010s.
This took place when he chose to join Mick Foley's Survivor Series team, going against Paul Heyman. Afterwards, The Miz started a feud with United States champion with Cesaro after he dared to be a little be Swiss – the total bastard. The Miz then cut one of those always-painful, sit-on-your-hands promos about how Americans may eat cheeseburgers, watch ice hockey and fail to use the phrase "I couldn't care less" correctly but they are still proud Americans or something (I don't know – I'm British).
To further try to get him over, Ric Flair gifted him the Figure-Four Leglock as a way to pass the torch. So now The Miz and his terribly-executed new finisher would challenge the likes of Wade Barrett, Kofi Kingston and Randy Orton (the former 2 in title feuds) but largely be unsuccessful. His face run would last surprisingly long, well into 2014 when he would return from filming The Marine 4 and berate the crowd with the gimmick of a braggadocious, egomaniac Hollywood star.
The reasons for The Miz's failed heel turn are likely a combination of things. Firstly, his terrible Figure-Four finisher never seemed to click. Also, the reason for the fans to cheer for him was weak at best – asked to cheer because he was just American. Adding on to that, he is just naturally a heel with a smarmy, pompous Cheshire Cat-like grin who is so amazingly dispisable. As years of being such a cowardly, whining, self-centred twerp – it was just really unrealistic for fans to buy into him as a badass anti-hero.
---
1. Greg Valentine (1991)
Greg "The Hammer" Valentine has to be one of the best heels wrestling has ever seen. A ground-and-pound technician, he was the model example for a pure wrestler able to get heat but doing nothing at all. During his almost career-long pursuit as a heel, he would: break Wahoo McDaniel's leg, team with a young Ric Flair, unofficially win the WWF title, engage in a heated feud with Roddy Piper, win the Intercontinental title, wrestle in the first title match in WrestleMania history and compete for the WWF championship in the WrestleMania 4 tournament.
What made "The Hammer" such a top-class heel was that there was nothing to like about him. The flowing gold locks, unflashy move-set and a straight-laced attitude – everything was engineered to make us hate the guy. Yet the WWF played around with this formula for whatever reason, including forcing him to dye his hair black when teaming alongside The Honky Tonk Man and Jimmy Hart in Rhythm & Blues (a gimmick Greg himself hated).
What the WWF tried to do in 1991 was turn Valentine face when tensions arose between him and the faux Elvis impersonator but Greg left. After a singular TV taping session appearance for the UWF, he would return and ditch Jimmy Hart and become a face. The issue, as highlighted with others on this list, was that he rarely won, losing to heels the WWF was more focused on pushing.
Losses on PPV included Earthquake at WrestleMania 7 and Irwin R. Schyster at SummerSlam 1991 both in short order before leaving the WWF after the 1992 Royal Rumble event (where he was eliminated by Repo Man).
Ultimately, Valentine was past his most popular at this point and it was one of those face turns towards the end of their run. These happen when a long-standing heel is turned face for their noble and tenured run over many years. This may be nice for the wrestler but fans were given zero reason to cheer for "The Hammer" and he was given little to get over with.
Everywhere else Valentine went in major wrestling promotions such as Jim Crockett or WCW, he was a heel – and seeing the way his face WWF run went, his was likely a sound move.