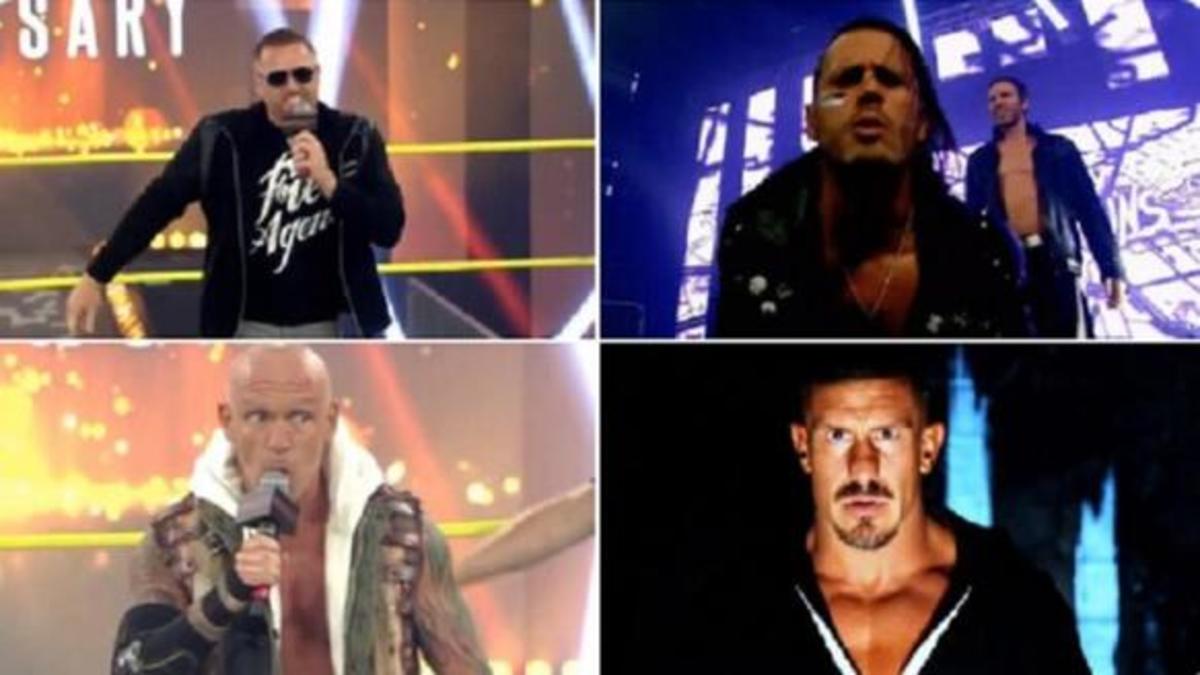 The Era Of Free Agents
There's a saying that goes "Your Loss Is My Gain" and in the case of Impact Wrestling in the summer of 2020, that couldn't have been any more truthful. Impact has always been very careful when WWE would release stars, like 'Black Wednesday'.
In the final moments of the June 9th 2020 edition of Impact, the company showed an after credit video package which shows an unknown black hooded figure sitting in a chair with some alcohol and watching a pseudo-news report that explains that a number of WWE superstars were let go before showing some of their images on the screen before revealing that this was the first promo for the Impact's up-and-coming Slammiversary pay per view which got the wrestling world talking as everyone wonder who would appear for this event.
When the time came for the event, some of those names were revealed to be Heath, The Good Brothers, EC3, and a handful of other names who had appeared for the company just weeks earlier.
Not to be outdone but All Elite Wrestling would also sign a large number of wrestlers both let go by the WWE and other promotions like Sting, Ricky Starks, Serena Deeb, Eddie Kingston, Matt Sydal and more. As you can imagine this allowed both companies to increase the size of their roster but it also kept many of these wrestlers employed during a very troubling time.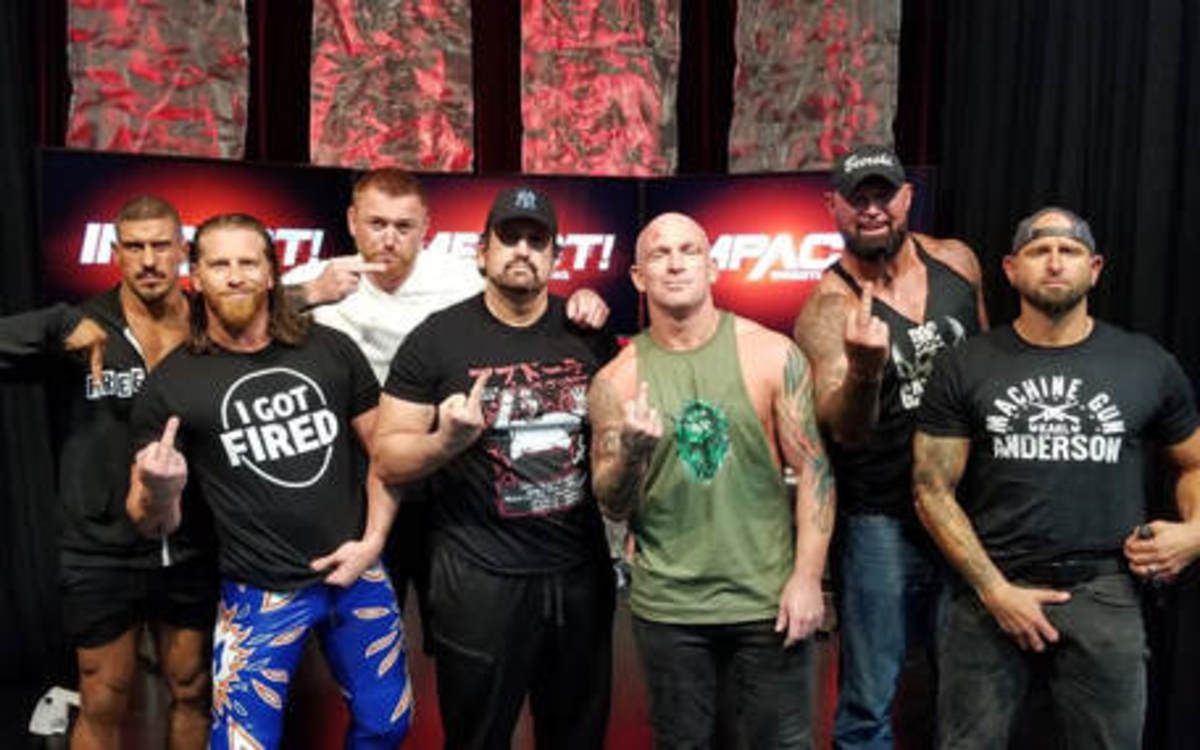 The Aftermath of 'Black Wednesday'
In the end, the Covid-19 Pandemic continues on (as of the writing of this article) but things are beginning to slowly turn around with many promotions like the NWA, ROH and some indie companies resuming operations with many of them taking precautions to secure the safety of fans and wrestlers alike.
Many of these wrestlers didn't sign with a new company right off the bat, in fact, many of them bounce around a few promotions before settling down and winning championship gold.
Names like Miro and Taynara Conti would eventually make their way to All Elite Wrestling while names like Scott Dawson and Dash Wilder would win the AEW Tag Team Titles, plus Serena Deeb would go on to step back in the ring and even became the NWA Women's Champion.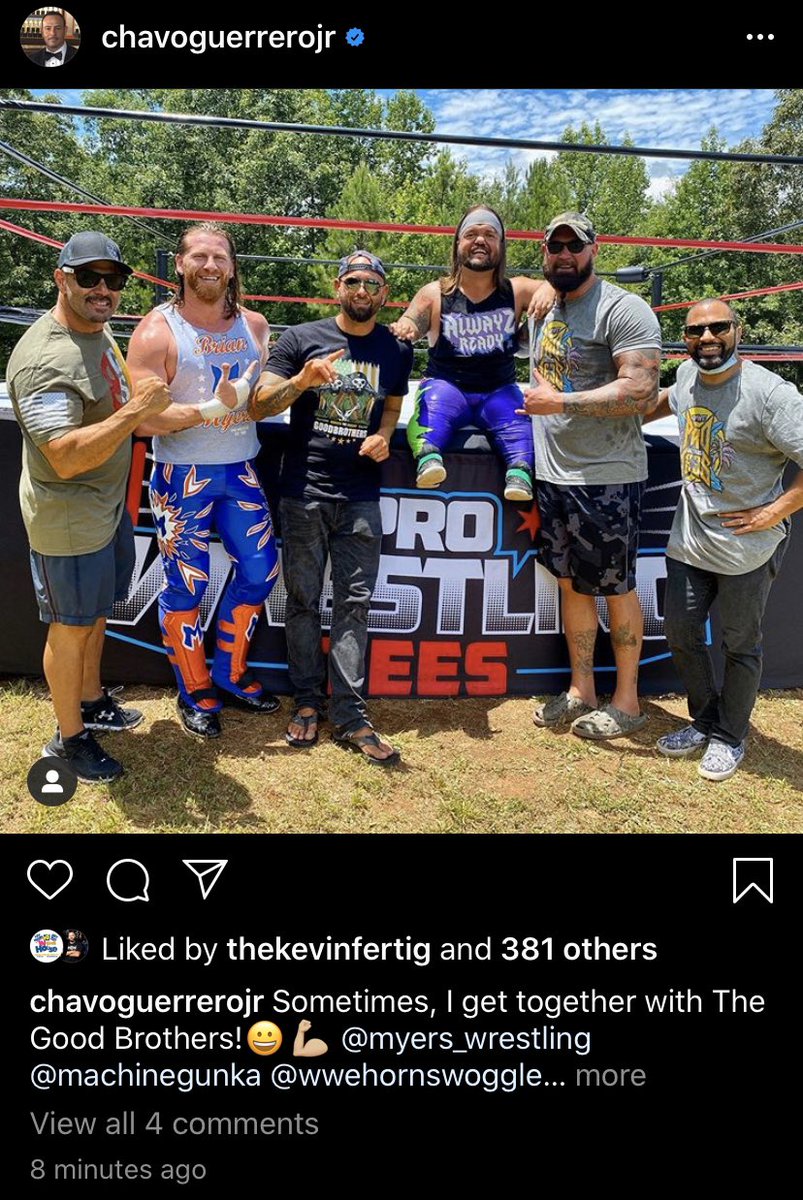 Mike Bennett would return to Ring of Honor in November of 2020 to save his friend, Matt Tavern but Mike's wife, Maria would soon join her husband in ROH when she returned in December of that same year.
Ethan Carter the Third aka EC3 who spend a couple of months in Impact Wrestling where he feuded with Moose until Bound For Glory, from there EC3 would appear for Ring of Honor on the October 19th 2020 episode before he officially signed with the promotion on February 25th 2021.
As for Impact Wrestling, names like Deonna Purrazzo and The Good Brothers would win championship gold before the end of the year while countless other free agents signed with the promotion.
The WWE, as I previously mentioned, would continue on with business as usual and even signed up some new names to their promotion, but with WWE's habit of signing and letting wrestlers go on a whim could we see something like this again… Who knows?
If you enjoyed this article, be sure to follow me on Twitter @hakeemfullerton and for more wrestling-related content.