3 – Andrade vs Shingo Takagi
Nothing more needs to be said. Andrade vs Shingo Takagi. Put them inside the ring, give them 45+ minutes to do whatever the hell they want to do and sit back and enjoy. Preferably in the G1 Climax.
Ever since the reports of Andrade requesting his release have surfaced on the internet, many people have been predicting that he is going back to NJPW. Now that he has been granted his release, it might not be that far from the truth.
La Sombra first showed up in NJPW as a representative of CMLL. He was also able to win the IWGP Intercontinental Championship from Shinsuke Nakamura (there's another dream match) almost eight years ago. He already has fans who respect him worldwide for his contributions to the wrestling industry, it's not like NJPW fans would have forgotten him. Instead, it might be just quite the opposite. Fans are anticipating his return at this moment. Andrade's no-compete clause would be up before the G1 Climax so if there's anyone at this point in time I desperately want to see Andrade get in the ring with, it's Shingo.
Takagi is already having a brilliant run in New Japan having recently made it to the finals of the New Japan Cup. Plus Shingo is also affiliated with Los Ingobernables de Japon (we'll get to that later, don't you worry) so there's a story there that can be very easily built.
---
2 – Andrade vs Rey Fenix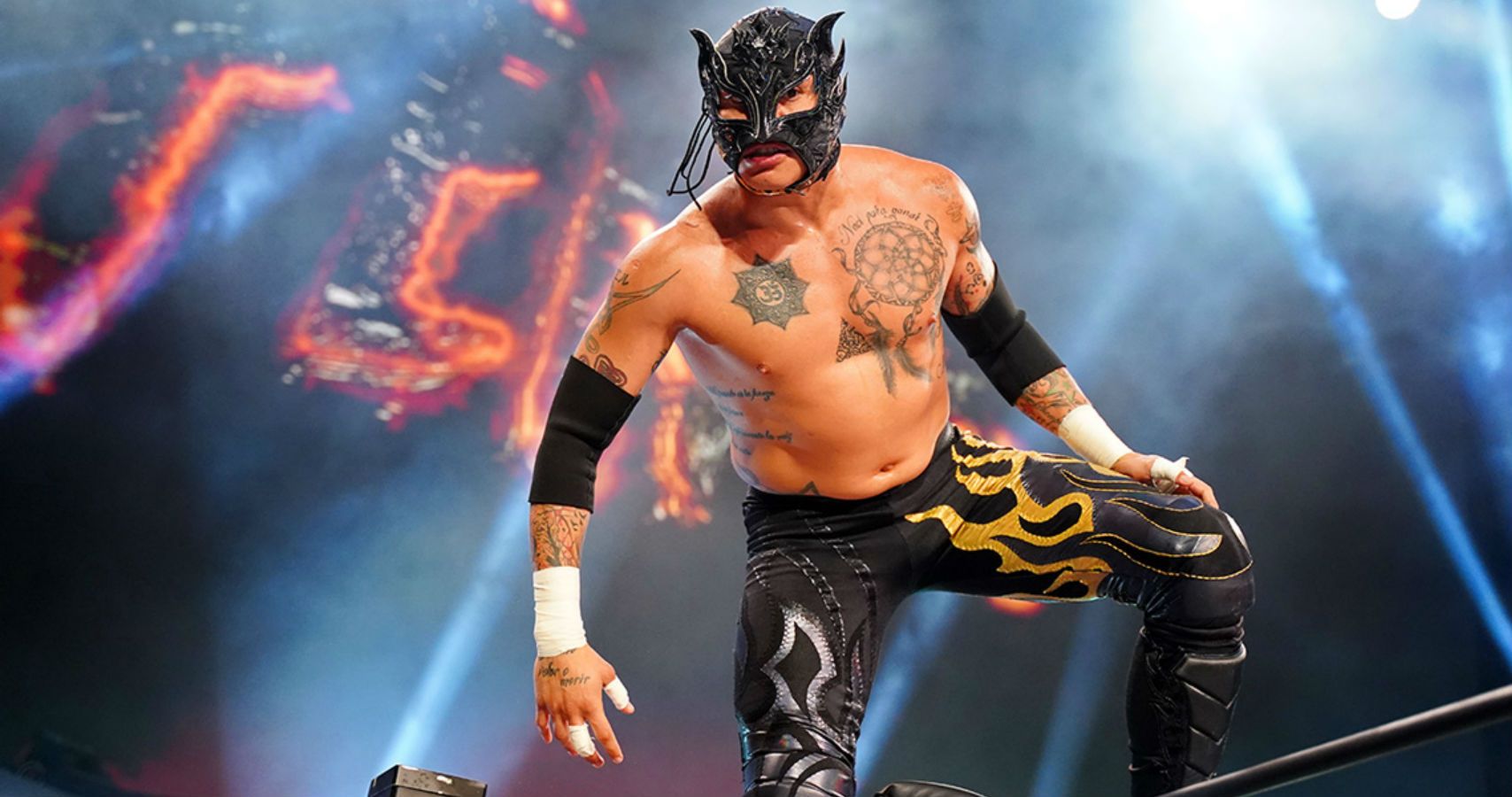 Rey Fenix is at that point of his career right now that when he steps into the ring, he creates a masterpiece. As far as in-ring work goes, Rey Fenix is in the top two or three wrestlers in the world and that is far from a stretch. It is always entertaining to see Rey Fenix just jumping around the ring doing stuff that we quite don't understand but nonetheless enjoy. And once he finds the perfect opponent, the match becomes a 5-Star classic and La Sombra is just what he needs in a perfect opponent.
Their styles could blend to put together something that we wouldn't know that we needed in life. Now if we were to be a little wishful here and transcend the realistic possibilities for a while, let's have La Sombra vs Rey Fenix mask v mask best two-out-of-three falls in CMLL at their anniversary show. That would be something, wouldn't it?
---
1 – Andrade vs Tetsuya Naito
This match had to be on the top of this list. This is one match that I couldn't let slide while considering the possibilities in Andrade's future and it also steps into fantasy booking territory. There's a lot of history between the two here so let's go back to 2014. In CMLL La Sombra, La Mascara and Rush were three of their premier stars. However, despite being babyfaces, they were being booed by the fans who had gradually started despising these people. These negative reactions were growing stronger and stronger and pushed these three over the edge and on April 25, 2014, all three of them ambushed some fan favourites in CMLL turning heel by doing so. They had created this faction that they dubbed Los Ingobernables.
Andrade or "La Sombra" was one of the founding members of this faction and it gained a lot of attention from wrestling fans. They started recruiting more wrestlers not long before La Sombra left for WWE, Los Ingobernables recruited their fifth member, who was La Sombra's tag team partner in New Japan, Tetsuya Naito. Naito had a similar journey as the founding members of Los Ingobernables as he was also getting negative reactions from the crowd despite being a babyface. When Naito returned to NJPW after the CMLL tour he formed the New Japan version of the faction named Los Ingobernables de Japon which is still strong to this day.
If Andrade were to go to NJPW, Tetsuya Naito is sitting on the throne as the leader of a New Japan version of a faction that Andrade founded. This could very well lead to some dispute between the former tag team partners. Sure, give them their run together as partners and members of Los Ingobernables de Japon but this could lead to some tensions building with the difference in the power dynamic. I for one would love to see La Sombra vs Tetsuya Naito at Wrestle Kingdom.
---
Here were some dream opponents that Andrade/La Sombra could face once his 90-day non compete clause is up.
Let us know who you think would be a dream opponent for Andrade by tweeting us at @TWMNews on Twitter and for more wrestling news and articles check us out at www.twm.news.