With 2021's PPV about to drop, Matthew Roberts looks into the archives and picks his favourite Elimination Chamber matches from the gimmick's storied history.
5. Triple H Vs Goldberg Vs Chris Jericho Vs Shawn Michaels Vs Kevin Nash Vs Randy Orton – SUMMERSLAM 2003
It may seem strange, given that this is a "favourite" five list to pick a match that frustrated me so much at the time. It was a match that in it's own little way caused me to "fall out of love" with the WWE. And the reason it did so was Goldberg. But perhaps not the way you might think.
My problem with the match was that it finally presented the WWE Universe with the Goldberg that had been such a success in WCW. It finally gave us the dynamic, killer super babyface we had been crying out for. Within a few short minutes even people like me who liked Goldberg but were never completely "all in" with him could see what the fuss was about.
He entered last, cleaned through Orton, Michaels and Jericho within a few minutes and burst through one of the pods to get a hold of his nemesis and World Champion Triple H. This was it, the crowning moment. Goldberg, on a night when he was over in front of a WWE crowd more than ever before, was going to take his place at the top of WWE…seconds later, Ric Flair had handed Triple H a Sledgehammer, he countered a spear and it was all over. HHH had retained.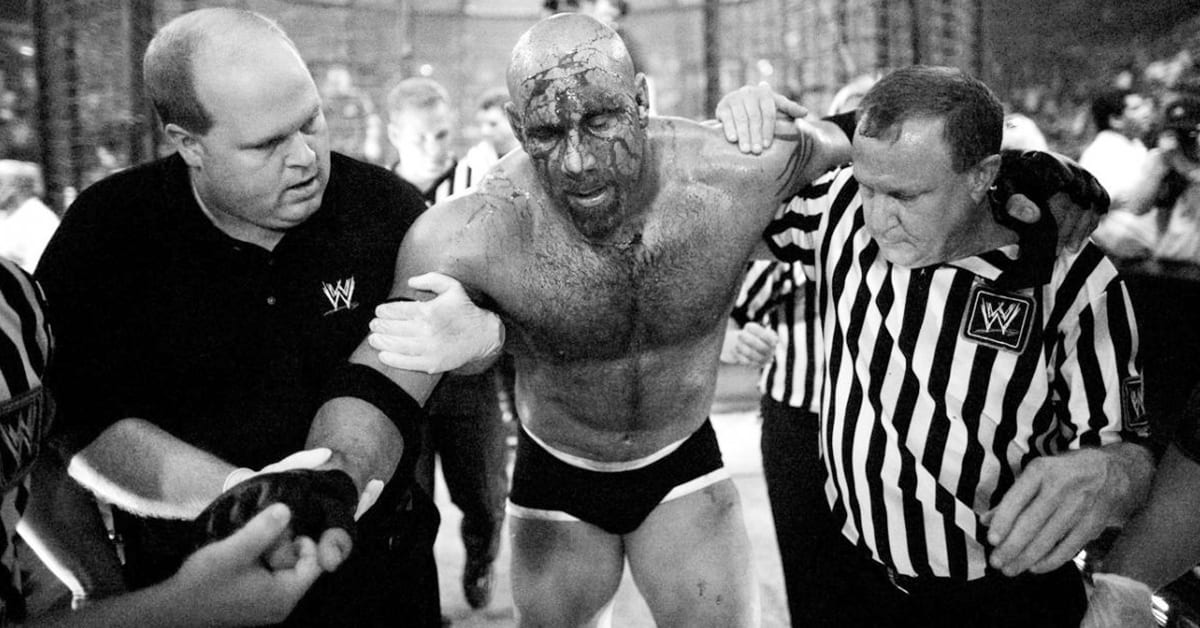 Rewrite history all you want. Point to Bill only having signed a one year deal with the company. Argue that therefore the WWE didn't have the roster for Bill to run through completely. Even take the idea that an injured Triple H here wanted to do "the right thing" and drop the belt in a one-on-one match with Bill the next month at face value. But this was the night that Goldberg could have become a "WWE" icon. The night he could have evolved into something that made a difference, no matter how short term.
Instead, it had to be a night when WWE once again irrelevantly proved that they were superior to a WCW brand they had already defeated and buried two years earlier. It's all the more ironic when you consider how WWE booked Bill when he finally returned to the promotion a decade and a half later.
But still, until the last few moments this is an excellent Chamber match, packed with stars and an almost perfect story.