Across decades and promotions, Paul Heyman has managed to keep himself useful in the wrestling world. Now generally known as "the Advocate", to side with Heyman is a large indication of a wrestler's status as a Heel. In recent years, we've seen him paired with the likes of CM Punk and Brock Lesnar. Only the "baddest" and/or the "greatest" side with him. It's a little bit like going to the Dark Side. By this logic, he should be joining up with Randy Orton soon. For now, he stands beside Roman Reigns and this has thus far been well-received. Finally, Reigns is the Heel he should have always been. Though Heyman manipulates from the sidelines, as usual, he has been decidedly low key on SmackDown and PPVs. We see him holding the Universal Title, watching the title and talking about the title but not much else, you know besides catering to the Tribal Chief. Occasionally, he makes a statement about how RAW is "horrible" television but that's about it. Has Heyman lost his sense of showmanship? Well, if you know where to look, you would realize that he has simply adapted his hustle for the modern world.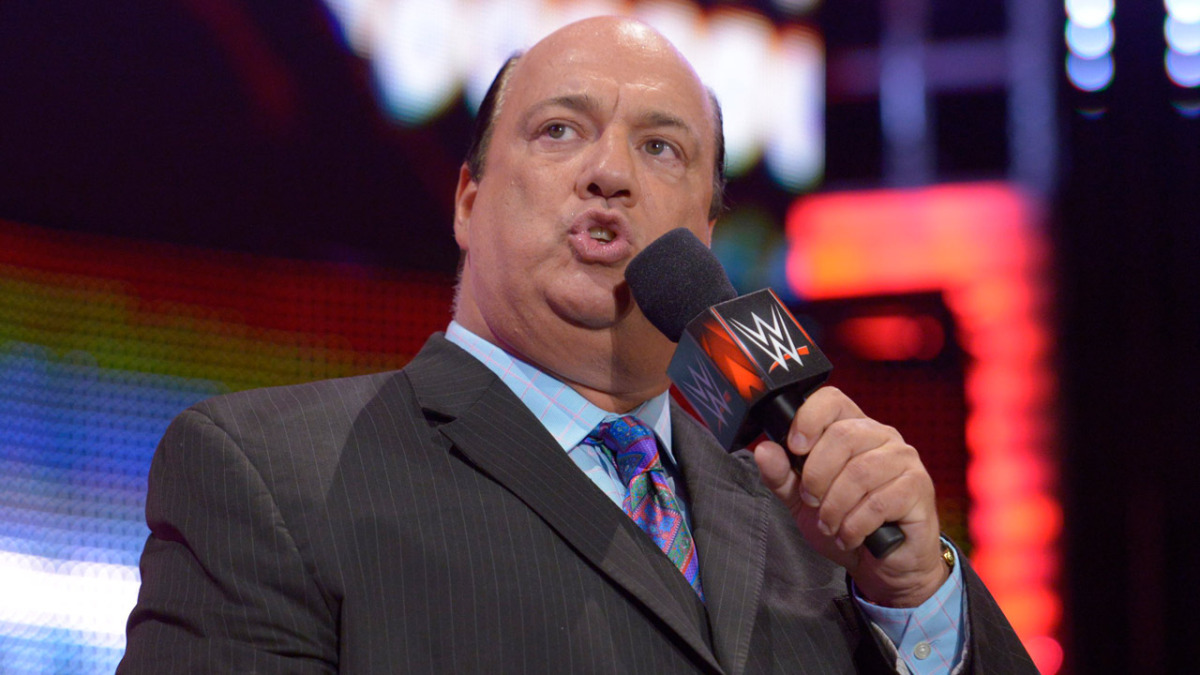 Talking Smack is having a resurgence on the WWE Network and there, Paul Heyman presently co-hosts with Kayla Braxton. Here, we see a lot more of the Heyman we've come to love to hate. He goes on and on about Roman Reigns' reign. He has even officially coined a new word in "reigns-ing" to fully promote the "greatness" of the current Universal Titleholder. He'll trade barbs with whoever dares to challenge him. He also slyly indicates who has his mark of approval. What Heyman ultimately does is a great job of maintaining and developing the current kayfabe in the WWE Universe.
Paul Heyman stays in character while on camera and in so doing, forces everyone on the show to do the same. Generally speaking, fellow Heels are praised. Baron Corbin was received warmly. Bayley certainly earned his vote of confidence. Yet, on occasion, he does extend his favourable nod to Faces. The Street Profits were cordially welcomed by Heyman in a recent episode. Booker T was also shown due respect during his recent guest spot, for the most part. Yet, keeping to the current storyline, the exchange became awkward and tense when Kevin Owens made his appearance before his last showdown against Roman Reigns for the Universal Title. If you don't know much about Paul Heyman, watching Talking Smack should fill in some of the blanks. At the very least, it gets you up to speed on who he is now.
Be prepared, though. Both Talking Smack and RAW Talk are free-form, supplemental content shows for WWE. Everyone goes on in character but it's unscripted so, it's not always smooth. Sometimes, it is a rough watch but the platform is a good place for the talent to hone their craft. Having a readable persona is necessary in the wrestling world. Fans have to figure out if they should really like a wrestler or not. What better way than to get a sense of their "personality"? These shows give WWE wrestlers a chance. One could say that Paul Heyman serves as a sort of professor as he presents a polished model to play off of. Ideally, all wrestlers should have their characters as thoroughly fleshed out as Paul Heyman's.
So, it would seem Heyman is doing just fine for himself. He's also showing good versatility and character development. He champions Reigns during his appearances but take a good look at how he handles the title. Even Heyman himself says that he has a reputation for being dishonest. I think if you keep your eyes open, you'll always see who Paul Heyman is. As much as he speaks for Reigns, the focus is always the title. It would appear that Heyman adheres to an old sentiment: To Thine Own Self Be True. The master may be up to something still. A good tactic to stay in the game is to stay in front of it.