On September 17, 2020, NXT UK returned after a six-month hiatus. Over those six months, it is safe to say that lots has changed within the UK wrestling scene – this being evident when looking upon the NXT UK roster. However, this new-look roster gives the chance for different talent to rise and take hold of the proverbial brass ring.
With that in mind, here are four uniquely talented NXT UK stars to look out for in the coming weeks.
Ilja Dragunov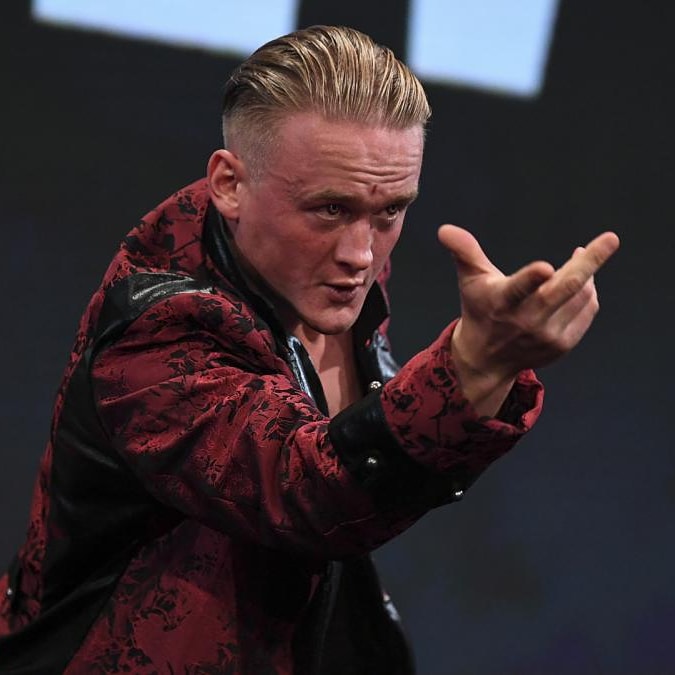 The first star on this list, and the most prominent, is the "Unbesiegbar" Ilja Dragunov. Ilja Dragunov had made a name for himself throughout Europe when performing on the independent scene but ever since early 2019 he's been doing so to a wider audience in the form of WWE and NXT UK.
Ilja is a highly dangerous striker with unparalleled tenacity and intensity. He has an eccentric demeanour which is evident in all his matches. At a billed height of 5ft 9in, Ilja doesn't let this affect the way he presents his aggressive moveset in matches for he is seemingly a fearless performer These attributes are especially noticeable in his marquee WWE matches against Cesaro (NXT Takeover Cardiff) and Finn Balor (NXT Worlds Collide) where Ilja managed to make a real name for himself within WWE and if you haven't seen these matches I implore you to seek them out as they really are a microcosm of what Ilja is capable of. Furthermore, the fact WWE have given Ilja the chance to face respected main roster talents speaks volumes to the confidence they have in him as a performer.
On top of this, when you get past his blazing red eyes and his vehement move set you find yourself a deeply charismatic persona within the Moscow madman. His tenacious persona is more than ever apparent when he holds a mic, providing audiences and fans with passionate and intense promos. His charisma goes further than this too, his facial expressions and reactions within the ring tell a story in itself.
With a winning return against Noam Dar, Ilja will have his eyes set on the title after being crowned number one contender before the brand's hiatus. Will Ilja repeat past glories when he faces WALTER? In my opinion, there is nothing stopping him.
2. A-Kid
A name a little less prominent than Ilja's is NXT UK star, A-Kid. The 23-year-old Spaniard had been apart of the UK brand for a few months before the hiatus and is now looking to come back with a bang when he has his chance in NXT UK's Heritage Cup Championship.
A-Kid has had far and few between victories under the NXT UK name but that's not to say his potential is not there to be seen. A-Kid wrestles a very European style plus his flexibility within the ring is phenomenal. He is known to be a fantastic technician but also a fantastic athlete and high flyer, with comparisons having been drawn to the likes of Daniel Bryan and Kyle O'Reilly. In a recent TWM Talks episode, A-Kid stated that he looks up to Rey Mysterio, something which is evident when watching him in the ring. He also stated that he's a very adaptable wrestler which is clear when looking at his NXT UK matches against Kassius Ohno and Ilja Dragunov. A clear contrast in performers, A-Kid managed to match Kassius Ohno in his rigid wrestling styled offence and the same when facing the tenacious style of Dragunov.
Arguably A-Kid's only downside is his mic work which is understandable considering English isn't his first language. His charisma in the ring is clear as day and there is an evident passion that exudes off him so as soon as he can get a more concrete grasp on promos the sky is the limit.
3. Aoife Valkyrie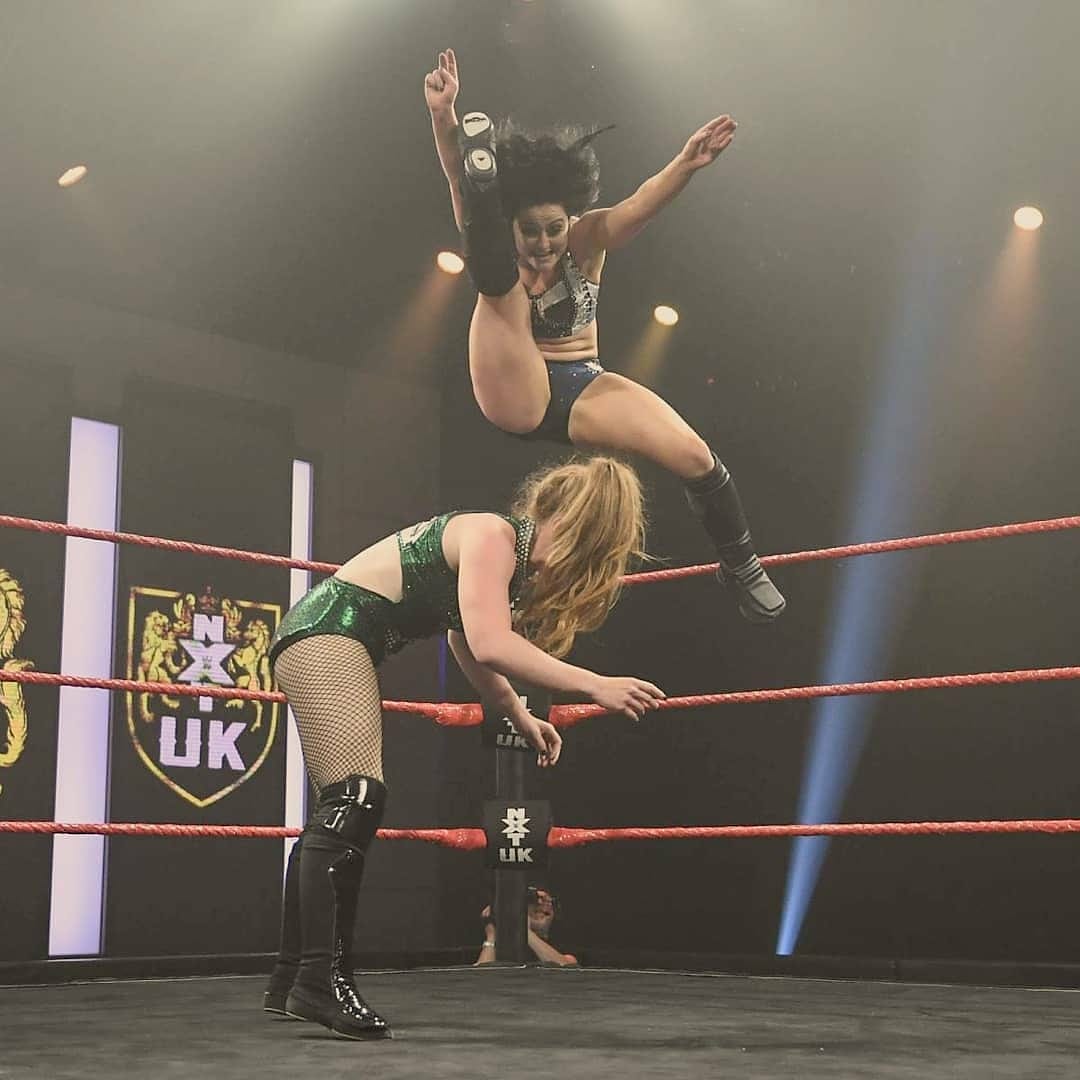 Next up on the list is the young up-and-comer, Aoife Valkyrie. The 23-year-old is undefeated so far in her NXT UK career and will definitely have her eyes set on the NXT UK Women's Championship in the coming weeks.
Growing up Aoife trained at Fight Factory Pro Wrestling, the same schools as Becky Lynch and is following in similar footsteps by making her name on the NXT brand in a unique fashion. In her matches against the likes of Isla Dawn and Nina Samuels, Aoife shows a clear athletic prowess in her offence, this is further evident through her cartwheels and other such flips in-between reversals and offence. She doesn't shy away from using the ropes too, either jumping from the top rope to hit her patented scissor kick leg-drop or using the lower ropes to her advantage. She fights with her heart on her sleeve and with a fast pace that makes you feel inclined to get behind her.
A technically and aerially sounds enigmatic athlete, such as Aoife, is destined for big things. I would not be surprised to see her next in line for the NXT UK Women's Championship following Kay Lee Ray's match against Piper Niven on this weeks episode of NXT UK.
4. Pretty Deadly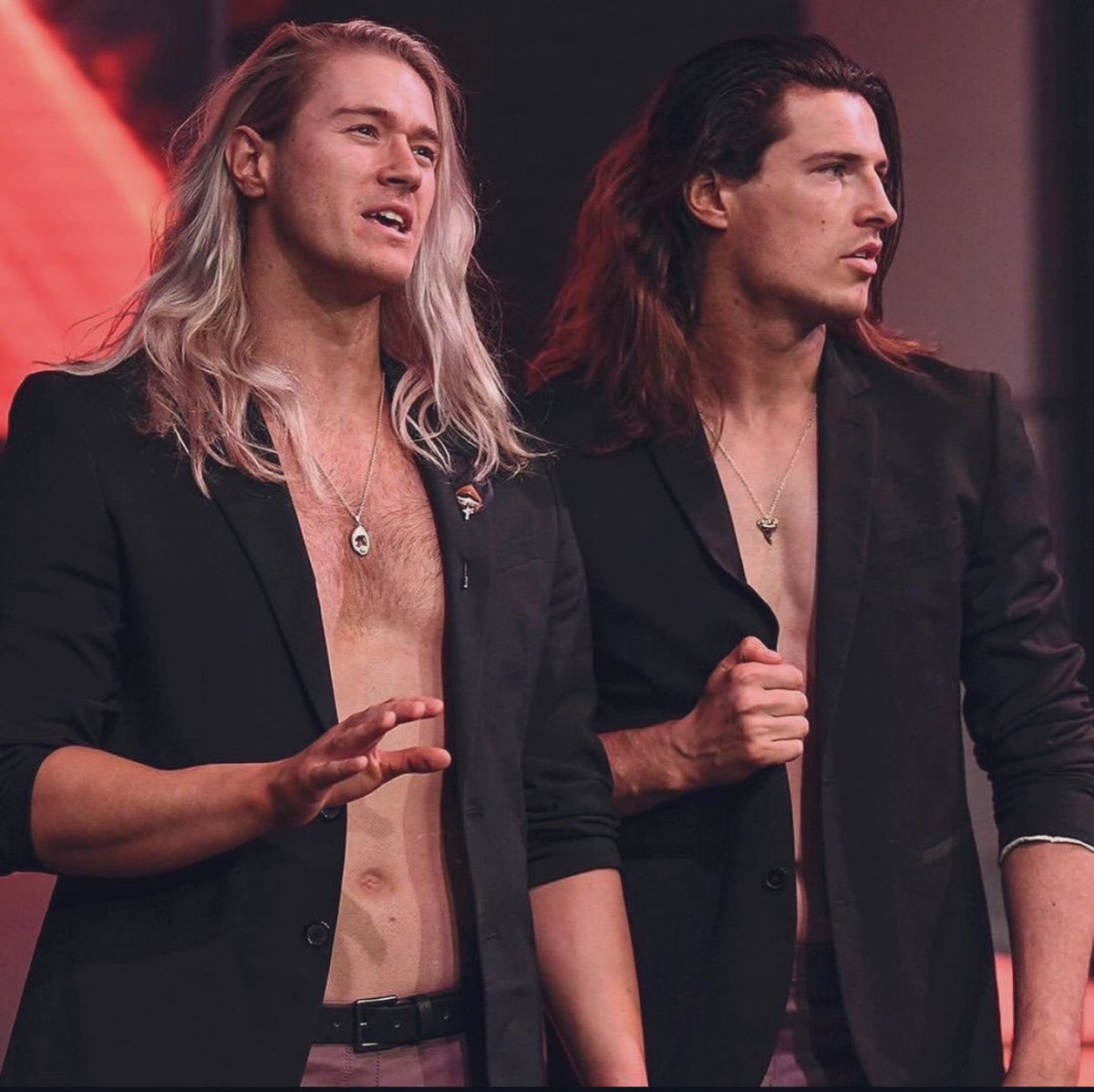 Lastly, to round up this list of NXT UK stars to look out for is the tag team of Sam Stoker and Lewis Howley; Pretty Deadly. This duo were announced as NXT UK signings at the beginning of February this year and had only just dipped their toes into the WWE waters before the long break of the UK brand. They had just managed to grab their first victory too against Dan Maloney and DeReiss Gordon before the brand's hiatus so they will have momentum somewhat on their side now coming back into the NXT UK tag team fold.
This tag-team is a real throwback to the old school, textbook tag team wrestling. With every strike being ferocious and calculated, they cut the ring in half with ease in order to breakdown their opponents. The new wave of tag team wrestling within the 21st century is more athletic and spot based whereas this team give you a real old school vibe through their stiff moves and I would argue there are some small comparisons between Pretty Deadly and FTR. They are, a team who are more than meets the eye as their entrance to the ring can be seen to have similar comparisons to Breezango but in a more heelish manner. They walk to the ring dressed in smart shirts and trousers which has you questioning the seriousness of this team but they leave all gimmicks at the ramp and as soon as they enter that ring they carry themselves with a cocky arrogance that leaves you always rooting against them.
Pretty Deadly might not be the front runners to an NXT UK Tag Team Title shot right now but I'd definitely expect this team to raise their stock in that division in the coming months.
With a plethora of new and existing talent all fighting for their spot on the brand, NXT UK is definitely going to be a competitive must watch show in the coming weeks. You can watch it on the WWE Network every Thursday at 8pm BST / 3pm ET.