With Pat McAfee re-appearing on NXT last night and his tremendous performance last year, I wanted to take the time to look back on how Pat McAfee changed the landscape of NXT. While we can all agree that 2020 was a tremendously rough year and that wrestling struggled, McAfee was a bright spot through all of it.
NXT has been the best brand in WWE for a few years now. With the help of Undisputed Era, Pete Dunne, and Rhea Ripley NXT has been able to put together storylines even better than the main roster. The addition of McAfee brought something new to the brand.
We've seen celebrities come and go in wrestling, we've even seen former football players give it their best shot in the squared circle. While many of them give a few sporadic appearances, McAfee was the exception. He showed up time and time again and wowed the WWE Universe. McAfee brought his own unique style as he has on every venture. He can be brash, blunt, and a fairly commanding presence; qualities truly fitting of a WWE Superstar.
The former NFL punter has been no stranger to WWE TV. He has been on many kick off shows for PPVs and been involved with the black and gold brand for some time. Of course, being a commentator or special guest on a kick-off show is completely different from actually getting in the ring. Somehow though, McAfee handled in-ring competition flawlessly. And let's face it, when you get into a storyline with Adam Cole you better bring your A-game.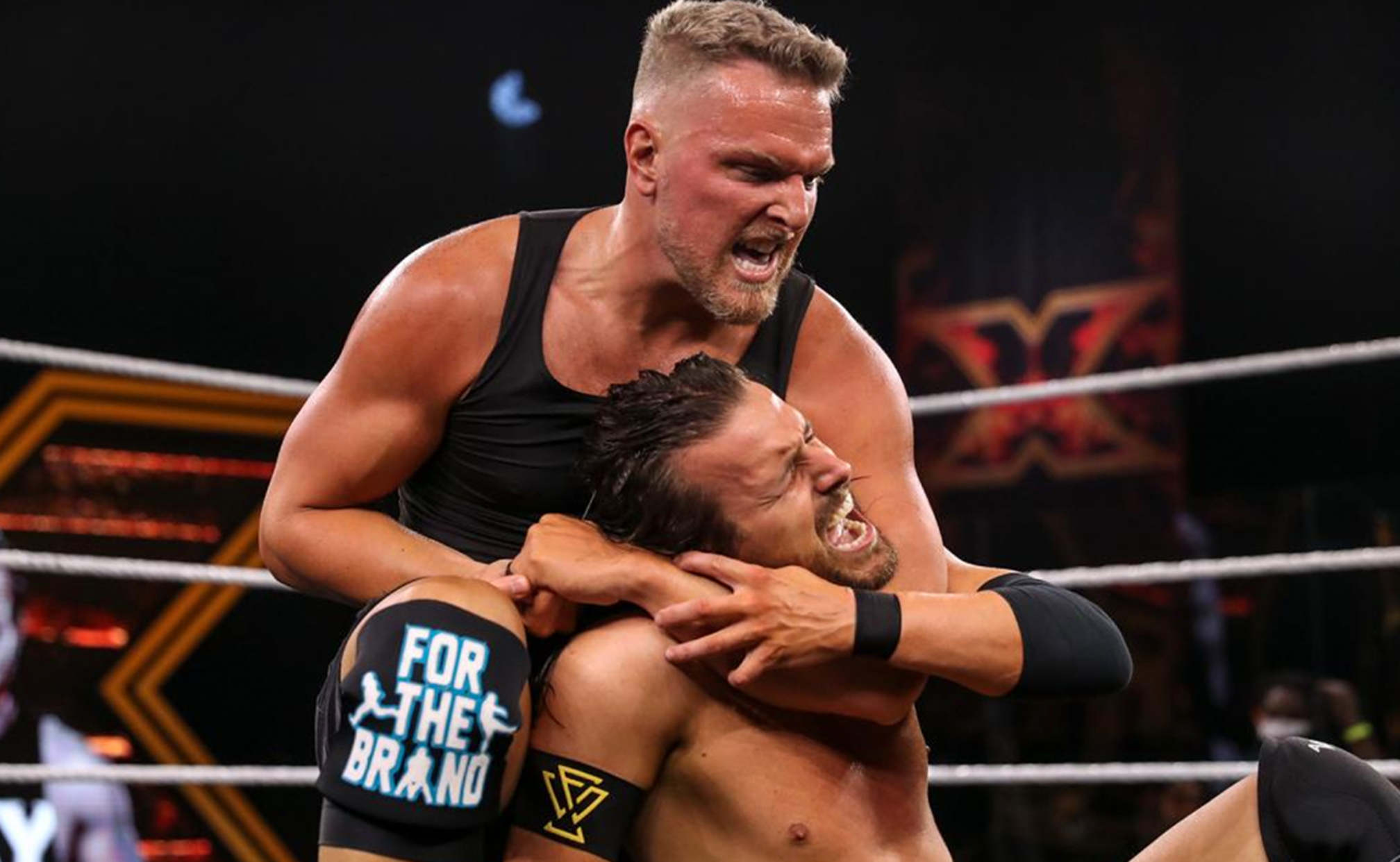 From the moment McAfee was confronted by Cole on his show, their feud had the makings of something special. They did win the rivalry of the year in the NXT Awards for a reason. Their rivalry changed the landscape of NXT for the better.
The rivalry opened NXT to a new fan base. McAfee's Sirius XM show has listeners from all over and many of those fans may not have been familiar with WWE's third brand. By beginning their rivalry on McAfee's show, fans of football got a chance to see the wrestling world in a different light. Watching or listening to the show, you couldn't help but want to see how the story would continue.
Looking back on their match at TakeOver 30, I think many people were surprised at how good the match actually turned out to be. McAfee pulled off moves that no one expected him to. He held his own against Adam Cole, who is one of the best wrestlers around. Who would have thought McAfee would be doing dives to the outside off the top rope?
After his loss to Cole at TakeOver we didn't see McAfee for a while, but he certainly knows how to make a return. McAfee knew he needed backup to take down the Undisputed Era. His friends from the NFL were good for moral support, but they aren't WWE Superstars.
When McAfee returned he helped Oney Lorcan and Danny Burch win the NXT Tag Team Championships. This marked a new start for McAfee, a stronger start than before. With Lorcan and Burch on his side things were looking up.
Then we discovered how the trio came to be formed, including how McAfee paid Ridge Holland to take out Adam Cole. It was refreshing to see a group be able to stand toe to toe with UE and not be intimidated. Adding Pete Dunne to their crew only helped solidify their status as a legitimate threat.
With reliable men on his side, McAfee headed to War Games! As we all know War Games is a different beast with all the destruction that it brings, no one can quite prepare for it. It was quite a shock to realize McAfee was going to step foot into the unknown, but once again he took the challenge head on and smashed it.
A Swanton Bomb off the top of the cage, diving through tables, and my personal favorite: kicking out of the Panama Sunrise. No one expected McAfee to ever be involved in a War Games, but it was an impressive performance even in defeat.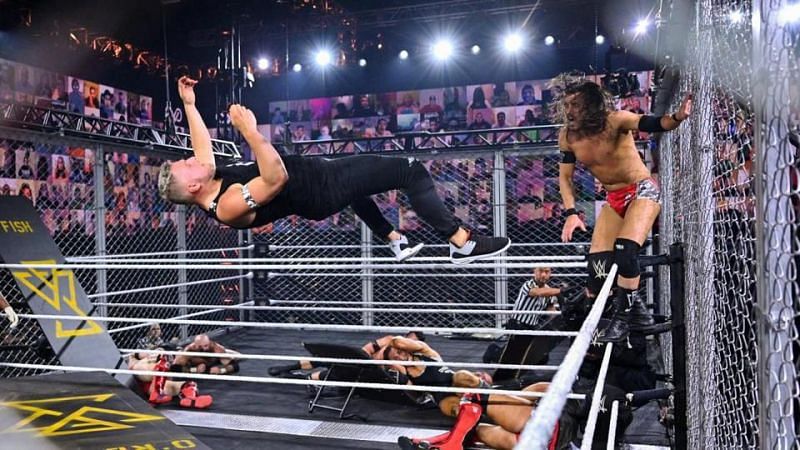 If you truly look at what McAfee did as a whole in 2020, it's hard to dispute the good moments he brought to the WWE Universe. Love him or hate him, McAfee made you want to tune into NXT just to see what he was possibly going to do. There hasn't been many people, or storylines, that got me truly excited to watch wrestling in the past year, but Pat McAfee certainly was something special. I look forward to more moments from McAfee in 2021 to be in awe of and write about.
Pat McAfee had an incredibly impressive 2020 and while there have been rumors he won't be on NXT for a while, I still think 2021 will continue to be successful for him. McAfee brought a voice to the black and gold brand that it needed. Keep an eye on him because even though he hasn't won a match yet, 2021 is filled with possibilities. #ForTheBrand