WWE | 2018 Women's Royal Rumble| Royal Rumble Week |Where Are They Now? series
It has been three years since the first Women's Royal Rumble match ever took place. It was a revolutionary moment in the history of professional wrestling and for WWE who could now boast that they have a deep enough Women's roster that they could do a whole separate 30 Woman Royal Rumble for the division. The woman's Royal Rumble headlined the pay-per-view and lived up to the main event status. The match was also quite amazing with some new talent getting more exposure and some surprise appearances from former legends. However, a lot has changed in the last three years and therefore, with another Royal Rumble approaching us this Sunday, it calls for a look at all the entrants of the first Women's Royal Rumble and what they are up to nowadays.
You can read our predictions for the 2018 Women's Royal Rumble and let's see where all the entrants are now and how they are doing.
Entrant #1 – Sasha Banks
Banks is one of the top in-ring competitors in the company. She is an outstanding worker who has proven herself time and time again. It was the perfect decision to have her be the first woman to ever enter the Royal Rumble match. She was the iron woman of the match and lasted for fifty-five minutes. The Boss has since then gone on to win the Raw Women's Championship, Women's Tag Team Championship and is currently the SmackDown Women's Champion which she won off Bayley at Hell in a Cell. Sasha is going strong on the Blue Brand as the Champion right now. She is currently feuding with Carmella and will head into the Royal Rumble pay-per-view as the SmackDown Women's Champion where she is scheduled to defend it against Carmella.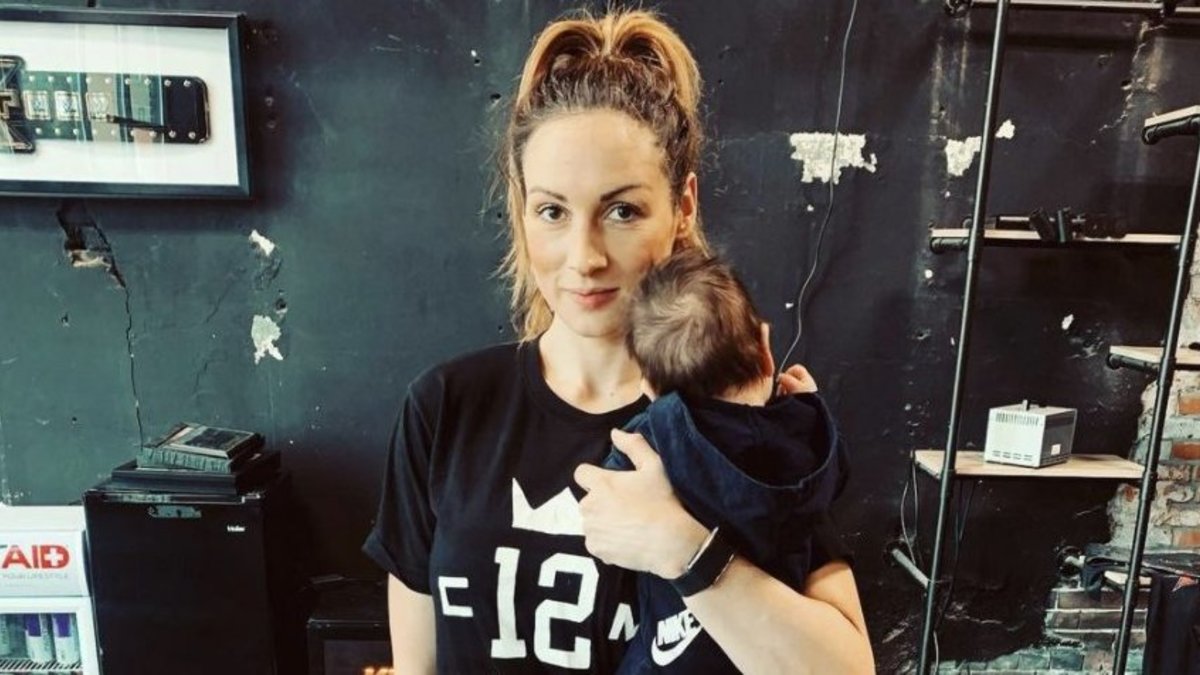 Entrant #2 – Becky Lynch
Two of the four horsewomen coming out in succession. Becky Lynch carried WWE on her back throughout 2019 and the start of 2020. Ever since acquiring The Man gimmick, Becky has been on a roll. Even though she didn't win the Royal Rumble, she went on to pick up a lot of momentum towards the end of the year and carried it through to 2019 and in the second-ever Woman's Royal Rumble, she was the last woman standing. Ever since her Royal Rumble appearance, she has won the SmackDown Women's Championship twice and the Raw Women's Championship once. Becky had to hand the title over to Asuka last year because of her pregnancy. Right now she has become a mother and is inactive. Many people suspect that she is going to show up this Sunday at the Royal Rumble but it might be too soon for her.
Entrant #3 – Sarah Logan
Sarah Logan was undoubtedly an outstanding wrestler but she never got the main event push. In 2018, She got married to Erik of the Viking Raiders. After the Royal Rumble, she continued on with the Riott Squad but it was disbanded in the 2019 Superstar Shakeup when Liv Morgan was drafted over to SmackDown. After that, she was used for squash matches and undercard competition. Her last wrestling match was against Shayna Baszler in a Money in the Bank qualification match where Baszler kayfabe broke her arm which was used to write her off T.V. She was released from WWE on the unfortunate day where WWE released and furloughed a large number of wrestlers and personnel because of 'budget cuts'. She soon announced her retirement from wrestling and is currently expecting a child with Erik.
Entrant #4 – Mandy Rose
Mandy was a very fresh talent back in 2018. She was an entry to fill out the spot. She was also the first woman to ever be eliminated in a Royal Rumble match. At the time she was in a team with Sonya Deville. The team was very over with the crowd and their alliance remained strong for quite some time. In late 2019, she was booked in a romance storyline with Otis. The storyline went on for longer than most people expected and it resulted in Deville and Rose to lose their friendship because Deville didn't want to see Mandy and Otis together thus starting a feud between the two. The feud culminated in a 'loser leaves WWE' match at SummerSlam which Mandy won. Mandy was then drafted to Raw in late 2020 where she formed a tag team with Dana Brooke. Mandy has gained a lot of confidence since then. However, she hasn't found much luck or gold in her new ventures on the Red Brand. She now struggles to get wins and is in a feud with Nia Jax and Shayna Baszler.